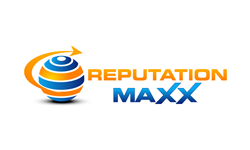 Phoenix, Arizona (PRWEB) August 04, 2014
In today's world, an online reputation can make the difference between success and failure. Individuals and organizations with a strong online presence can help develop their brands through increased exposure. There is no longer a reliance solely on traditional advertising and word of mouth. People around the world use the internet to obtain information about subjects, services, and compelling material. This is why having brand names actively represented online can be a great benefit. However, there are still those who do not realize the advantage of having a good online reputation, so here are three reasons why every professional needs to manage their online reputation.
1. Exposure: When people want to utilize a service, they will typically go online to do research and find businesses that can fit their needs. For those who have little to no information online about them, there is a good chance that they will be overlooked, and their business will suffer because they are not taking advantage of the online market. As a result, online reputation management services can help those who want to develop and build their brands with the internet.
2. Protection: Everybody deserves to protect their reputation. When a reputation has been compromised, it is essential to have a plan of action to respond as soon as possible. The more time that passes without doing anything, the more damage will be done
3. Owning the page: If they put out content on a regular basis, a company is more likely to show up on the search page results when people go online. Having positive content linked to a particular name on page one can make all of the difference when it comes to shaping an online reputation.
Phoenix Reputation Management Firm Reputation Maxx is dedicated to helping clients develop strategies to increase their online presence and to succeed on multiple fronts. The internet continues to develop and change based on trends and technology. Recognizing these when they happen might not be readily clear. This is why reputation management online is important for everybody to develop, defend, and improve their names.
The majority of people spend considerable amounts of time online for a number of reasons. Although those reasons do vary, the common goal is to consume information that shapes opinions and interest. As a result, it makes perfect sense why somebody or something should want to be represented fairly in the online world. Nobody has to do it alone. For additional information on what can be done about a poor reputation, please visit https://reputationmaxx.com/
###
877-390-1597
info(at)reputationmaxx(dot)com