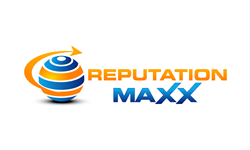 Phoenix, Arizona (PRWEB) September 15, 2014
Review sites are more common and more popular than ever before. Sites like TripAdvisor, Yelp, Google reviews and so many more are visited by millions of people every day looking for advice on what to do, where to go, what to eat and so much more. But what happens when someone puts up a review that is incorrect or overly critical? There are some key steps that both businesses and individuals need to take in case this happens, share the reputation defense services providers at Reputation Maxx.
1. Stay calm and avoid inciting more negative reviews.
The absolute worst thing that any company or individual can do when addressing an overly negative or false review is to fly off of the handle and directly attack that person in comments and replies. Obviously, someone has gone out of their way to purposely make the brand look bad or to complain about an extremely negative experience that they had. By attacking these posters directly, not only does it reflect poorly on the brand for not being professional, but it may incite them to post more false negative reviews. This should be avoided at all costs shares the reputation defense services providers at Reputation Maxx.
2. Post a comment on the negative thread itself.
While this is not possible for companies and individuals to do on every review site, there are some (including TripAdvisor and others) that allow companies to post a reply to any post or review that is given about them. Oftentimes, companies do not take advantage of this feature, which damages their online perception. Not only is this a great way to thank satisfied customers for their glowing reviews, but it is one of the best ways to neutralize a negative review by apologizing to the individual for their negative experience and trying to come up with a solution to the problem.
3. Reach out to the poster privately.
Sometimes, the types of things that posters will complain about have to deal with sensitive matters. In cases where this sort of situation has happened, it is best to try to contact the person who has posted a negative review privately in order to resolve the issue away from the public eye. The reputation defense services experts at Reputation Maxx share that once a resolution has been met, brands can even request that the individual take down their post.
"It's important to remember that people are always going to be unhappy with something, and oftentimes, there is nothing you can do about it," said reputation expert and CEO of Reputation Maxx, Walter Halicki. "Where these issues are resolved is with diligent online reputation management and responding to these threats in a professional and timely manner."
For more information about the reputation defense services that Reputation Maxx provides, visit http://reputationmaxx.com. Reputation Maxx is part of a fine family of companies including JW Maxx Solutions, Prensa Ahora and Enterate Ahora. Offering customized solutions to fit any need; Reputation Maxx is truly a cut above the rest in the online reputation management industry.