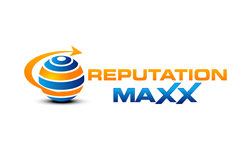 Phoenix, Arizona (PRWEB) September 23, 2014
Reputation Maxx knows that there are many people out there who feel that they have the skills and knowledge to handle their own online reputation management. While there are some who have done their research and have some idea of what a successful reputation management campaign looks like, many can make some common mistakes that can seriously hurt the way that a brand looks online. Here are three of the most common blunders that are made:
1. Deleting comments that others post.
While the things that some people post may not be attractive for other clients and customers to see, one of the worst things that an individual or business can do is to delete these negative comments. In the end, it is likely that doing this will incite that person to post more negative things, and they might even look to other places to post their grievances. More than likely, these places will be on sites where the company cannot simply "delete" a message that has been posted.
2. Failing to control the brand's identity online.
Before any sort of real online reputation management can be done, the brand's name – whether it be the name of a person, product, service or company – needs to be secured. This entails the long and arduous process of creating, building, optimizing and regularly posting on anywhere from 10-30+ assets. The Phoenix reputation management firm of Reputation Maxx shares that everyone needs to be aware of the way their names look online through using a monitoring service, conducting a manual search or utilizing both of these methods.
3. Posting false reviews.
Not only will the person or company most likely be caught in the end, but most customers can see right through the five-star and overly positive reviews that are fake. If a company has received 20 negative reviews and then three five-star reviews in a row, it is likely that those positive reviews are false. Once consumers or clients feel that they have been lied to, it can take months or even years to gain back that trust. Sometimes, the trust never comes back, forcing a company to go out of business.
For more information on how to avoid these and other common online reputation management mistakes, contact the bad reputation experts at Reputation Maxx today. Reputation Maxx is part of a fine family of companies including JW Maxx Solutions, Enterate Ahora and Prensa Ahora. This leading firm in Phoenix offers a wide variety of services for individuals, small businesses and large corporations. Visit http://reputationmaxx.com today.