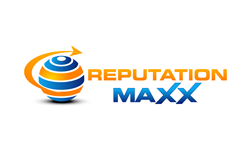 Phoenix, Arizona (PRWEB) September 25, 2014
"The way that you look online depends on you more than anyone else," says Reputation Maxx founder and CEO Walter Halicki "You need to be a proactive participant in your online reputation management to see the results that you want."
Businesses depend on modern technology to succeed in their fields and to reach their goals. One of the biggest assets that any company has at its disposal is the Internet and, in most cases, it is how they use this tool that decides whether they succeed or not. Being accessible online to clients and customers makes it easier for businesses to reach their targeted audiences and get their services into the public eye. However, when businesses do not know how to correctly use the Internet, it can seriously hurt them. The Phoenix Reputation Management Experts know how important it is to use good reputation practices, so they suggest these tips for companies who want to get their reputations off to a good start.
1. Educate staff: It is important that company staff know what they can and cannot do under the company name. While those that run the company may recognize inappropriate conduct, others may not realize when something is not appropriate coming from the brand. For example, make sure that those who are in charge of social media know how to correctly and professionally interact with fans or followers so that there is no confusion or potential problems.
2. Separate work and personal life: It is important that everyone knows the boundaries between the job and home life. That also means that devices used for personal use and professional use should be separate entities. This helps people recognize the difference between what can posted or written personally and what should be posted on the company's behalf.
3. Monitor: The online reputation management experts know that it is very important to actively monitor every aspect of a business. That includes the content that a business releases. Even posts on social media should be careful crafted and show that the company is professional and responsible. Even a suggestion as simple as actively proofreading everything that is published can go a long way toward making a company look better online.
Making sure that they conduct themselves appropriately online is key to the success of many businesses. These tips will help them get off on the right track. However, it is always important to remember that monitoring and maintaining a perfect reputation is a hard work and nearly a full time job in and of itself. For those who cannot do it all alone, the Internet Reputation Management experts at Reputation Maxx can help. Reputation Maxx is part of a fine family of companies including JW Maxx Solutions, Enterate Ahora and Prensa Ahora. This leading firm in Phoenix offers a wide variety of services for individuals, small businesses and large corporations. Visit http://reputationmaxx.com today.