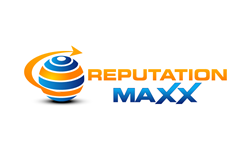 Phoenix, Arizona (PRWEB) September 26, 2014
Businesses that want to succeed in the online world have many tools at their fingertips that will help them market to their desired audiences, get more traffic, and succeed in their goals. More than anything though, these businesses should be aware of the way that they look online. When they are searched by others, the results that come up on the first couple of pages can influence the way that potential clients see a business. A first impression is vital to businesses who want to draw in new clients, so it is important that that first impression is a good one. Those who want to make sure that they look good to potential clients and customer should take care to monitor their online reputation. Here, the Internet reputation experts reveal some ways that anyone can work towards a positive online reputation for their business.
1. See how the brand looks: It is important for anyone to know what they look like online before they can start improving their standing. A few simple searches are all that is needed to see what others see when they look for the name on popular search engines. Once the brand knows their online standing, the Internet reputation experts know that it is easier to assess what the brand needs.
2. Check for the negative and address it: When looking at the online standing of a brand, it is important to look for posts that can have a negative impact on the business. If these are found, they need to be addressed and addressed quickly. The Internet reputation experts know that negative reviewers can be addressed with apologies and reassurance that problems within the company will be fixed. Other negative threats can be identified and more easily dealt with.
3. Make sure to claim the brand name: Those who want to make sure that their brand can succeed must first make sure that it is easy to access. One of the best ways to do this is to make the company easy to find with websites and profiles. However, those who wait to claim their brand may find that someone else already has it. If someone else has access to the brand name, they can tarnish it so it is imperative to claim the brand's name as soon as possible.
Having a positive online image is key in the Internet age. These suggestions can help businesses get off to a great start with their online reputation management strategies. However, not all that is needed for a successful reputation management campaign can be done alone. Those who need help building and maintaining their online reputation can visit https://reputationmaxx.com/ for more information. Reputation Maxx is part of a fine family of companies including JW Maxx Solutions, Enterate Ahora and Prensa Ahora. This leading firm in Phoenix offers a wide variety of services for individuals, small businesses and large corporations.