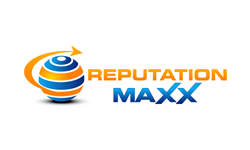 Phoenix, Arizona (PRWEB) October 21, 2014
The Phoenix reputation management firm of Reputation Maxx is well aware that there is a lot of misinformation and myth surrounding the industry of online reputation management. One of these many misconceptions is the idea that only large corporations are in need of the services that reputation management firms provide. This is completely false; small businesses, individuals, non-profits and more invest in their online reputations every day. One oversight that many people make, and one that usually costs them dearly is that CEOs of companies (whether they be large or small) do not take the time, effort or money to secure their online presence.
"When you run a large corporation, and especially if it is a Fortune 500 company, you're under the magnifying glass just as much as politicians and other public figures are," said reputation expert and CEO of Reputation Maxx, Walter Halicki. "If something goes wrong with your company, who are people going to target? The answer is you."
In many cases, CEOs should be much more concerned about their online landscape than other people. They need to constantly check up on how their name looks online in order to make sure that no attacks have been made on their name, their company's name or, even more damaging, their character. There are plenty of cases where CEOs have been personally named when a company goes through a time of crisis or scandal.
"Using a social mention and monitoring service can definitely assist in your efforts to be on the up-and-up with what is being said about you online," said reputation management consultant and President of Reputation Maxx, Walter Halicki, Jr. "Not only are social media profiles important for securing your online landscape, but it's a great way to engage with those who may use your company's products and services, seem accessible to the masses, connect with others in your field and build up your reputation."
Creating a profile such as LinkedIn is one of the best ways for CEOs to maintain a powerful online asset as well as a way for them to connect with others in their industry, employees and promote their company to the world.
The Phoenix reputation management firm of Reputation Maxx is an expert at representing CEOs from around the world, no matter what industry they may be in. With over six years in the industry and an A rating with the Better Business Bureau, executives can rest assured that their online reputation is in good hands when they seek out reputation management services from the experts at Reputation Maxx.
Reputation Maxx is part of a fine family of companies including Prensa Ahora, Enterate Ahora and JW Maxx Solutions, servicing clients from around the world and assisting them in suppressing the negative while promoting the positive. For more information about any of the services that this leading reputation management firm offers, visit http://reputationmaxx.com.