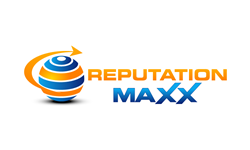 Phoenix, Arizona (PRWEB) October 29, 2014
"Reputation management doesn't just apply to big businesses and public figures," reveals reputation management expert and Reputation Maxx founder Walter Halicki. "The way that you look online can affect you no matter who you are, in ways that you may not realize."
There are many misconceptions about reputation management, and one of the most common is who needs it. While the perception may be that it is only needed by those whose lives are constantly in the public eye, in reality, everyone should think about how they look online. Everyone is connected to the online world, either through their own interactions on the Internet or through others. This means that the real world and the online world have become connected in important ways, and when people may least expect it, the way that they look online could affect them. While everyone should be wary of how they look online, here the Internet reputation manager Reputation Maxx reveals several times when it is vital that an individual knows their online standing.
1. When starting college: Even those who are just starting their adult lives need to be wary of their online standing. Many teens don't put a lot of thought into what they post online, and when they start applying for schools and scholarships, they may find that decision come back to haunt them. College admission boards will look into applicants before they chose who will get their favor, and what they see online will affect their decisions.
2. When starting a job hunt: Admission boards are not the only ones who look at their applicants online, employers do it too. An employer wants to make sure that the person they are hiring is trustworthy and capable of the job required, so they look for telling signs that determine if the applicant is trustworthy or not. What they see online will strongly affect their decision.
3. When starting a business: When someone starts a business, they want to make sure that they can stand out for the right reasons. That is why it is so important that they start out with a clean slate and can build their good reputation. If they start with a damaged reputation, it going to hold their brand back and keep them from making the progress that they desire.
Having a good reputation will pay off in many different pursuits, but it can be hard to build and protect that good reputation. That is where personal and business reputation management companies like Reputation Maxx come in. They have the experience and tools to help individuals build the online landscape that they need to succeed.
Reputation Maxx is part of a fine family of companies including Prensa Ahora, Enterate Ahora and JW Maxx Solutions, servicing clients from around the world and assisting them in suppressing the negative while promoting the positive. For more information about any of the services that this leading reputation management firm offers https://reputationmaxx.com/.