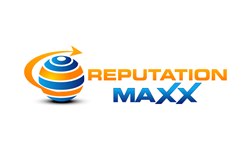 Phoenix, Arizona (PRWEB) October 31, 2014
The online marketing professionals at Reputation Maxx handle a wide variety of clients ranging from doctors to Fortune 500 companies. A large number of these clients come to this leading online reputation management firm seeking help for some negative posts that are affecting their business or personal reputation. More often than not, clients will come to the firm with negative posts that have been indexed on the first page of search engine results for months or even years. It is important always to keep in mind that the longer something is left on the first page of search results, the longer it is solidified there as more and more people click on the link.
In order to help businesses and individuals with cleaning up the way that they look online, these Phoenix online reputation management experts are sharing three clues that will determine if one should seek out the help of a professional.
1. As soon as a negative threat shows up.
As soon as a company or individual is aware that a negative threat has popped up on their online landscape, it is important for them to seek out the help of an online reputation management firm. Reputation Maxx shares that the sooner the threat is recognized and counteracted, the faster it can be neutralized.
"If the negative threat is like a weed, you can pull it out pretty quickly when it's just budding," said reputation expert and CEO of Reputation Maxx, Walter Halicki. "If you wait until the weed spreads or grows, it's a lot harder to yank it out in one clean motion."
Something that will aid in these efforts is a monitoring service and regular, manual search-engine checks to see how one's online presence looks.
2. As soon as possible.
If a negative threat has shown up and climbed to the first page of search engine results where it has been allowed to sit for an extended period of time, it is much harder to force it off of the first page of search engine results. That being said; it is never too late to clean up one's online reputation.
3. Before any negative show up.
The best offense is a good defense, and this saying certainly rings true when it comes to the best online reputation management practices. It is much more favorable and is always advised by Reputation Maxx to build up a barrier of strong, positive content before a negative threat has a chance to make it to the first page of search engine results.
Reputation Maxx is a leading firm that specializes in online reputation management that is headquartered in Phoenix, Arizona. For more information about online reputation management and how to clean up a reputation online, visit http://reputationmaxx.com.