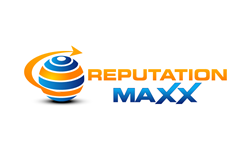 Phoenix, Arizona (PRWEB) November 10, 2014
"There is a lot of work that goes into building a strong online reputation and getting your brand noticed online," says Reputation Maxx CEO Walter Halicki.
When many people or companies are starting out and trying to build their online reputations to help their business succeed, they do not realize the amount of work that goes into kick starting that reputation. This reputation management expert says that these individuals and groups do not know all the necessities of building and maintaining that reputation, or they may only do the bare minimum. The problem with this is that while the company may have its name on the Internet, it is not in a position where it can shine, and chances are that it will very quickly be drowned out by competitors and others. For those who are trying to start their brand, here are some of the most common mistakes that companies are making when it comes to their online reputation.
1. Not getting involved: Many businesses neglect to create social profiles or even a web page for their brand, instead trusting their clients to find them through third party review sites that they do not control. It is important for businesses that want to be seen take a proactive approach and get their name out there
2. Responding slowly: Having a presence on social media networks is key to engaging with customers, but if the customers are trying to engage and are met with dead air, they will stop engaging. Additionally, many customers go to these sites to ask questions or bring up concerns, and when they cannot get feedback and answers from the company, they may get frustrated and think twice about giving the brand their business.
3. No being consistent: Businesses cannot build a following overnight with a couple of tweets and a Facebook profile. They need to be active online, showing their clients and customers that they are knowledgeable, consistent, dependable, and engaging. Once every so often does not cut it, there has to be consistent interaction to show that this is possible.
Keeping up with the needs of creating and maintaining an online presence is hard and cannot always be done independently. Many business and individuals alike need the help of an online reputation management consultant to get the job done right. Those at Reputation Maxx can offer them content management solutions, social media reputation monitoring, and other tools to help their brand grow.
Reputation Maxx is part of a fine family of companies including Prensa Ahora, Enterate Ahora and JW Maxx Solutions, servicing clients from around the world and assisting them in suppressing the negative while promoting the positive. For more information about any of the services that this leading reputation management firm offers, visit http://reputationmaxx.com.