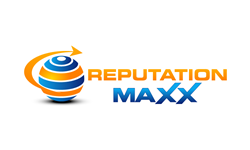 Phoenix, Arizona (PRWEB) November 24, 2014
Brand and reputation management expert Reputation Maxx reminds all those out there with businesses big and small that two of the biggest shopping days of the year are right around the corner. Black Friday, the day after thanksgiving, is without a doubt the biggest shopping day of the year. However, it is not the only day that business owners should be prepared for. After the weekend comes Cyber Monday, which is the biggest day for shopping online, and with the prevalence of online shopping these days, it is essential that businesses look their best for this important day.
"The holiday season is key for retailers both online and in brick and mortar stores. You need to make sure that your brand or business is prepared in more ways than one," reveals Walter Halicki, the founder and CEO of Phoenix reputation management firm, Reputation Maxx.
One of the biggest tools that a business has during the holiday shopping season is a pristine online reputation, and when gearing up for holiday shopping, here are some things that companies should keep in mind when it comes to their business's online reputation this season.
1. They should focus on preparation: The pressure of the holiday season, on both companies and their customers, leads to high tension and will often result in a higher rate of negative online reviews from customers. Businesses must prepare for this. Building a strong brand reputation in advance will help offset the negative reviews that may happen. It is also important that they encourage those who have had good experiences to leave feedback as well, so that there is a fair example of how the business actually performs.
2. All business should pay attention: During the holiday season, it is important that each brand is able to monitor its online reputation. Every company, even if they do not conduct business online, will have people looking to the Internet to find their services. The result is that every business should be concerned about how they look online and what is being said about them.
3. Don't neglect a customer afterwards: A brand cannot give up on their reputation management once the sales have all been made. If they do, they may fall victim to reputational damage. Customers who have had good experiences are going to want to engage, and those who need more assistance are also going to try to get in contact with the company. Neglecting these customers will end badly. Always be sure that there are strategies put in place to ensure that past customers are still getting the attention that they need.
For more information on how to build online reputations that will help companies succeed all year round, contact the reputation experts at Reputation Maxx, or visit https://reputationmaxx.com/.