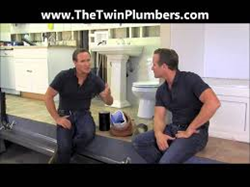 I have worked hard for many years to provide not only expert sewer replacement services to people in and around Phoenix
Phoenix, AZ (PRWEB) September 12, 2013
Phoenix trenchless sewer relining contractors at Schuelke Plumbing are ecstatic to announce receiving a prestigious award that acknowledges that they are one of the best Phoenix trenchless sewer relining companies available to consumers. "I am very happy to receive this acknowledgement. I have worked hard for many years to provide not only expert sewer replacement services to people in and around Phoenix, but also to provide a level of customer service that far exceeds that of my competitors. In the last year we have noticed an increase in the positive sewer relining reviews we receive on Yelp and other trusted consumer review sites but I never expected this," says Don of Schuelke Plumbing.
Now that Schuelke Plumbing has been awarded, "The Best Phoenix Sewer Pipe Lining," company Don plans to do even more to help consumers. Until 12/31/2013 new customers can get a discount on service. "We hope that this will be another reason that people continue to trust our company for their Phoenix sewer replacement without digging," says Don.
In addition to being a sewer contractor, Schuelke is a full service Phoenix plumber. They offer a range of services which includes basic repairs like drain cleaning and toilet repair but extends to the most complex jobs like trenchless relining and copper repiping. "There really is no job we can't handle. And it doesn't matter how big or small your job is, our team of professionals treats everybody great because we want lifetime customers," says Don.
According to Tony Brossard of Plumbing-Information.Org the, "The Best Phoenix Sewer Pipe Lining," award could have been given to over 25 top sewer contractors in the area. "We looked at a number of criteria, but we mostly weighed independent consumer reviews from trusted review sites like Yelp, Angie's List, Google and Yahoo. We also checked companies against their Better Business Bureau rating and over standing with Arizona Contractors State License Board. At the end of the day we determined that Schuelke Plumbing has an A+ rating with the BBB and the most overall positive reviews while maintain a no disciplinary status with the Contractors Board."
To find out more information about Schuelke Plumbing, Phoenix drain cleaning or their latest achievements please visit their website or call 1-800-273-9847. Information is also available from their most recent press releases and online videos. Additionally Don encourages people to read their many positive online plumbing reviews for trenchless sewer relining in Phoenix.
Schuelke Plumbing
1-800-273-9847