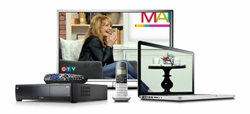 SolveForce Takes Internet & Phone Bundling services into Kansas City, MO & Baltimore, MD
Baltimore, MD (PRWEB) August 10, 2016
SolveForce continues their Pro-Business cities marketing campaign by immediately introducing Internet & Phone Bundling (http://solveforce.com) services to Kansas City, MO & Baltimore, MD.
Most people have heard about the option of bundling such services as TV, phone and internet together under one provider to save money each month. There are even websites dedicated to helping consumers find a bundled package in their area.
Bundling has been an increasingly new way to find savings on such services and ways to bargain with existing providers. An article in Consumer Reports magazine recently reported bundling is "increasingly a buyer's market." Some companies such as AT&T and Verizon have offered customer incentives to make the switch from existing providers.
Pros Of Bundling
By letting one company manage the support of these Internet & Phone Bundle (http://solveforce.com/services/) services, consumers can save money, time, and sometimes avoid frustration in dealing with multiple customer service departments.
Need more proof? A Consumer Report survey says "bundling has satisfied many." "Overall, 85 percent of Consumer Reports readers who get all three services from one provider said they'd probably (50 percent) or definitely (35 percent) do it again with the same company."
If someone's dealing with some of the larger companies, such as AT&T and Verizon, they may also have the option of bundling and additional service, their cell phone service. Having one point of contact in dealing with everything (and one bill each month) can definitely provide more convenience.
Bundling services usually ends up being the lowest cost route to go. To learn more about SolveForce Internet & Phone Bundle (http://solveforce.com/services/) services, visit SolveForce.com.
About SolveForce
We are committed to a customers company in every aspect of the customer relationship. If a customers company needs to contact us for any reason, please don't hesitate to call or email us at the earliest convenience.
By Phone: (888) 765-8301
By Email: ron(at)SolveForce (dot)com
By Website: http://www.SolveForce.com