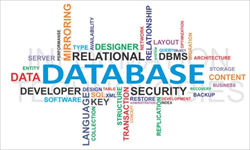 "By adding a second database and a human component to the system, we believe we will be able to provide people with much more accurate results," he said. "And that's good for both us and our customers."
San Diego, CA (PRWEB) March 20, 2014
PhoneLookup.us.com is launching a backup database that will allow them to cross reference people search and reverse lookup information before reports are sent to their customers, the company announced yesterday.
"One of the problems we have from time to time is that not every bit of information released to our database is correct," a PhoneLookup.us.com spokesman said. "The data is fed to us by individuals, who can make mistakes. The other problem we run into is that many people have common names and it's possible when using a single database to spit out information on the wrong person. Having a second database to cross reference information with should help eliminate this problem."
Under the new PhoneLookup.us.com system, the first database will do the initial search. Then the second database will do its own search, and the system will compare the two results. If the results match, he said, the report will be sent to the consumer. If they don't match, then a PhoneLookup.us.com staff member will look at the results and determine which one is apt to be correct."
"By adding a second database and a human component to the system, we believe we will be able to provide people with much more accurate results," he said. "And that's good for both us and our customers."
The new system is not expected to add much time to most searches, he said.
"The number of times that a human will have to get involved to look at the data should be small," he said. "This is simply a safeguard to make our system more reliable."
About PhoneLookup.us.com:
PhoneLookup.us.com is the top online resource for phone number lookups and reverse lookups. With over thousands of records to search through, PhoneLookup.us.com makes finding any phone record simple and efficient. Visit PhoneLookup.us.com today to chat with a live representative, call 1-855-674-0146, or email Manager(at)PhoneLookup(dot)us(dot)com with any questions or concerns.