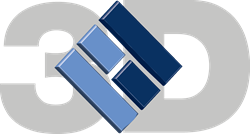 Photizo's app will offer access to information and viewpoints that have been vetted by 3D printing experts.
Midway, KY (PRWEB) January 07, 2014
Photizo Group has released a new mobile app, providing news, headlines, and expert insight into the rapidly transforming 3D printing industry. The subscription app will publish only the most impactful and important daily insights affecting the industry.
Photizo's app will offer access to information and viewpoints that have been vetted by 3D printing experts. Unlike other news aggregators that publish any content targeting the trending topic, Photizo will focus only on the headlines that are truly significant, while also uncovering the topics that may be no more than distractions to the industry's innovation.
"3D printing is perhaps one of the most misrepresented and misinterpreted emerging technologies in history, largely thanks to our culture's expectation of technological innovation on a global level, at instant speed," said Photizo Research Manager, Scott Dunham. "Popular news media, bloggers, "technology evangelists," and all manner of other pundits are miscoloring, misrepresenting, and in many cases straight-up misinforming people about 3D printing. Today's businesses, investors, government officials, and end users of 3D printing - the people that are truly going to make a difference in utilizing this technology to its potential - are subjected to an increasingly convoluted view of 3D technology."
With Photizo 3D, Photizo aims to overcome the issue by providing content filtered through experts. From technology improvements and new uses to emerging influencers and accessibility for personal use, Photizo will filter through the chatter to provide the most relevant information from the most reliable sources.
The app is now available for subscription, with one month free trial, on iTunes and GooglePlay. According to Ed Crowley, Photizo Group CEO, "As a 'transformation services' company, Photizo Group's goal is to guide our clients through markets experiencing rapid and disruptive change. Clearly 3D Printing/Additive Manufacturing is one of these markets and we are pleased to add this new offering to our suite of services for vendors competing in this exciting market."
About Photizo Group: http://www.photizogroup.com
A leading transformation firm, Photizo Group assists clients in transforming from product-centric to services-centric companies. We provide clients with innovative and practical market intelligence, consulting, and education services based on our deep industry insight and objective analysis. Photizo is a trusted advisor and provides clients, as well as the entire imaging market, with the visionary guidance they need to make successful business decisions.
Photizo Group has recently expanded its market research and consulting services with fresh insight into the 3D Printing market and related ecosystems. For more information on Photizo Group's expansion into 3D Printing technology visit photizogroup.com/3dprinting or follow @Photizo3D on Twitter.