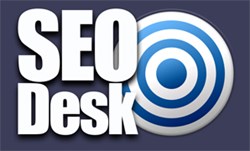 (PRWEB UK) 17 September 2013
Rentabooth, the leading UK photo booth hire company, is pleased to announce that they are ready for the winter 2013 party season. The company has expanded greatly in the past 5 years and now provide photobooths across the United Kingdom for all manner of parties. While initially associated with wedding days, the company has expanded their service to cater for a variety of events and look forward to making office Christmas parties across the country go with a bang.
There are many different reasons why the company has been hailed as the number one photo booth hire company in the United Kingdom. One factor is the amount of props that the company provides for every party. Giving people the chance to have fun and be a little bit silly is something that is often missing in life but this is where Rentabooth aims to put the fun back into parties. The company has already lined up a great range of props for Christmas party goers that will ensure everyone has a great time. Party hosts and guests can pick and choose their prop options so whether there is a demand for mistletoe or Rudolph noses and hats, everyone can have a great time.
Rentabooth is continually expanding the products and services that they provide around their main photo booth rental service. This means that there is more connectivity for guests and their social media sites. Whether the party is being arranged by a business as a corporate event or by individuals looking to ensure people have a great time, social media interactivity is crucial. Rentabooth provide an iPad which means that guests can upload their images directly to their Facebook and twitter pages. When it comes to creating an instant buzz about an event, there is no better way to get a message across instantly.
Rentabooth also has a number of different print options available for hosts or guests looking for a permanent reminder of the big night. The company offers a range of bound picture books which make the ideal present for Christmas or for the New Year. Again, the variety of options should ensure that corporate and personal guests all get the chance to record the night for posterity in the way that they see fit. Rentabooth knows that they have a part to play in making a festive party a fun occasion and they look forward to spreading the fun at this year's Christmas and winter parties.
About Rentabooth:
With over 5 years' experience and over 1,400 photobooths, Rentabooth is regarded as the leading UK photo booth hire company. The company is proud to have provided photo booth services for corporate clients as well as individuals. The company is comfortable in any form of social gathering although they are well regarded for their wedding services. The company is at the forefront of new technologies in the photo booth industry.