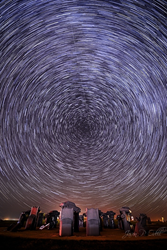 Night sky photography is a great way to get creative with your digital camera
Colorado Springs, CO (PRWEB) July 16, 2015
Professional outdoor photographer and author Jason P. Odell, Ph.D. is pleased to announce the immediate release of The Night Sky Photography Handbook, a concise, cogent guide for digital camera enthusiasts interested in creating stunning artistic images of the night sky. Modern digital cameras are incredibly powerful tools for capturing vast numbers of stars and celestial objects that are too faint to see with the naked eye. By combining today's camera technology with an artistic eye, photographers of all levels will be able to create stunning fine art images after dark.
From choosing the right lens to focusing a camera in the dark, digital photography enthusiasts will find The Night Sky Photography Handbook to be chock-full of helpful tips and tutorials. The easy to read guide contains step by-step instructions for composition, exposure, and post-processing night sky images. Readers will also explore advanced night sky techniques, including how to create star trails, capture the clouds of the Milky Way, and use Adobe Lightroom and Photoshop to enhance their photos.
The Night Sky Photography Handbook is delivered instantly from Luminescence of Nature Press as a printable PDF document The full-color, illustrated guide is also viewable on iPads and compatible tablets.