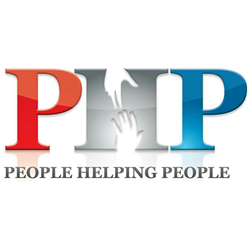 We were impressed with Patrick Bet-David's passion and executional drive as well as Tom Ellsworth's history of operational success. We are quite pleased to be a financial partner and look forward to the future."
Glendale, CA (PRWEB) September 24, 2015
PHP Agency announced today that the company has closed its national expansion financing, which is a key part of its strategic growth acceleration plan to expand beyond its current footprint of offices that already stretches across 12 states.
PHP has been operationally profitable since inception, with 2014 being its strongest year ever. Company performance continues to accelerate in 2015 and, as Q3 comes to a close, results have eclipsed 2014 levels. This growth is the direct result of a multi-point strategic national expansion plan. To help drive this plan, Patrick Bet-David, CEO, and Thomas "Tom" Ellsworth, President, reviewed multiple financial firms and sources before securing a long-term commitment from Silicon Valley–based Decathlon Capital Partners.
John Borchers, Managing Director of Decathlon Capital Partners commented," We reviewed PHP's ambitious expansion plan and sustained year-over-year growth. We were impressed with Patrick Bet-David's passion and executional drive as well as Tom Ellsworth's history of operational success. We are quite pleased to be a financial partner and look forward to the future."
Bet-David said, "We have secured a financial partner in Decathlon Capital Partners that enthusiastically shares our vision of the future. I am excited to be working with John Borchers and his team. I am also quite proud to say this is our first financing of any kind as previous growth has been enabled and funded by consistently profitable operations."
Ellsworth added, "Beyond our ongoing reinvestment of profits in growth initiatives, the commitment from Decathlon Capital Partners enables us to accelerate our strategic plan and invest in programs, technologies and processes that drive expansion, speed and efficiency."
About PHP Agency
PHP Agency is a financial services marketing company with a two-part vision: change the culture and diversity of the insurance industry and build the world's largest financial services marketing company in history. To realize this vision, PHP has partnered with some of the world's leading insurance carriers to offer clients personally suitable life insurance and annuity products and; provide a part-time or full-time career opportunity to those wishing to pursue a career as life insurance agents. The company is privately held and headquartered in Dallas, TX.