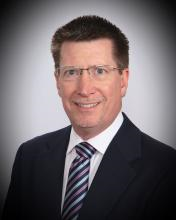 PHP is and has been accelerating year-over-year in terms of recruiting, agent licensing, policy count and face value – pick whatever operational metric you prefer.
Glendale, CA (PRWEB) September 18, 2015
PHP announced today that Thomas "Tom" Ellsworth, PHP board member since 2010, joined the company earlier this summer as President and COO. He will be responsible for end-to-end internal operations, strategic growth initiatives and corporate development.
Ellsworth is a veteran entrepreneur and C-Level corporate leader who is no stranger to national expansion, strategic growth and innovative disruption strategies at companies in regulated and unregulated business sectors including telecommunications, media, publishing and enterprise software. He has founded companies and been part of management teams that have realized investment, IPO and exit transactions that cumulatively exceed $1B.
Commented Patrick Bet David, CEO and founder " Tom is a long-time friend who has already made many positive impacts on PHP as a board member. We share an uncompromising view of the future; for PHP to be a truly national company as we realize our vision by making a difference in the lives of our associates and clients. I am excited that Tom agreed to step from the boardroom into the engine room to help me drive PHP on a day-to-day basis."
Ellsworth said, "PHP is and has been accelerating year-over-year in terms of recruiting, agent licensing, policy count and face value – pick whatever operational metric you prefer. That's a platform of validation and success from which PHP must challenge itself to drive even higher as the business scales to meet the massive market opportunity. PHP is poised to accelerate national expansion and enhance the life insurance and annuity products we offer with a suite of innovative solutions crafted in partnership with our tier-1 life insurance carrier partners."
The initial impact of this key addition has already been felt by the field organization and its leadership through a road show where Ellsworth shared growth initiatives, operational strategies and gather critical feedback to optimize product offering and processes that support the growth of field organizations. This followed PHP's highly successful summer "Startup Entrepreneur Tour" during which Patrick Bet David toured the US in an RV delivering inspirational messages on how and why to become an entrepreneur to PHP's field organization and thousands of individuals evaluating PHP.
Bet-David said, "The field is the engine of PHP. Tom and I are on a quest to help each and every associate, leader and office owner grow their results and realize their personal business goals. As they do, PHP delivers financial knowledge and a suite of noble products to our clients, including those in market sectors that, until now, have often been under-served."
About PHP Agency
PHP Agency Inc. is a national financial services marketing company with a compelling two-part vision: change the culture and diversity of the insurance industry and build the world's largest financial services marketing company in history. To realize this vision, PHP has partnered with some of the world's leading insurance carriers to offer clients personally suitable life insurance and annuity products and; provide a part-time or full-time career opportunity to those wishing to pursue a career as life insurance agents. The company is privately held and headquartered in Dallas, TX.