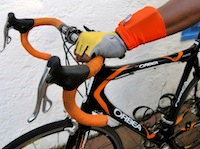 Men and Women of all ages are delighted by Phubby The Wrist Cubby, which allows them to view and operate their smartphones on their wrist, without taking them out of their Phubby.
Topeka, NE (PRWEB) June 04, 2014
Nifty-Nifty.com, creators of 'As Seen on TV' innovative products, discloses a little known fact. Their phenomenal Phubby Wrist Cellphone Holder is not only perfect for toting one's cell phone safely and conveniently, but now also boasts an extra pocket in which to carry one's cash, ID and keys.
Our cleverly designed and incredibly comfortable Wrist Cellphone Holder, the Phubby, has a lot going for it, says Wendy Miller, co-creator of Nifty-Nifty products. Not only is it the perfect option for those who want to take their cell phone on the go, but now its new extra pocket eliminates the need for a handbag, backpack or wallet. All the essentials slip right in, simply and securely, offering peace of mind at any activity level.
Discover Phubby the Wrist Cellphone Cubby, here:
*http://www.nifty-nifty.com/phubby-the-wrist-cubby-best-wrist-cellphone-holder/
The Phubby is constructed of light, breathable, stretchy fabric, which never scratches one's cell phone screen, and the keypad can be accessed right through the material. No need to remove one's phone from the Phubby to make calls, answer calls, text or play music, this groundbreaking accessory allows immediate, easy access.
And with the addition of the back pocket, one never needs to worry about leaving the house without their essentials. Whether shopping, playing sports, or exploring new discoveries, Nifty-Nifty.com's Phubby Wrist Cellphone Cubby's got you covered.
About Nifty-Nifty.com
Nifty-Nifty.com is the world's leading online retailer of innovative, nifty products. The company specializes in online retailing of products such as the Specs In A Sec Magnetic Eyeglass Holders, Phubby, Cell-Fie HipBand Cellphone Holder, Biker Purses, Cross Body Cell Phone Purses, and other innovative online products at the best prices with no charge shipping in the USA and Canada.
http://www.Nifty-Nifty.com 
Tel: 858-248-2302