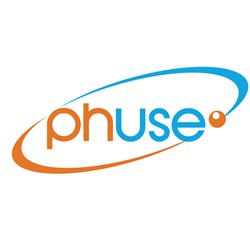 Representing existing CDISC standards in RDF provides a foundation for interoperable end to end data standards in clinical research.
Silver Spring, MD (PRWEB) October 30, 2013
PhUSE and CDISC are happy to announce the completion of Phase I of the FDA/PhUSE Semantic Technology Working Group Project. The PhUSE Semantic Technology Working Group aims to investigate how formal semantic standards can support the clinical and non-clinical trial data life cycle from protocol to submission. This deliverable includes a draft set of existing CDISC standards represented in RDF.
RDF, or Resource Description Framework, is a set of W3C specifications that provide a standard model for data interchange for the Semantic Web. The CDISC standards to be represented in RDF include CDASH v1.1, SDTM v.1.2, SDTMIG v.3.1.2, SDTM 1.3, SDTMIG v.3.1.3, SEND IG 3.0, ADaM v.2.1, ADaM IG v.1.0 as well as domain assumptions and controlled terminology. These RDF representations will be vetted through the CDISC formal review process in anticipation of a future release as CDISC production standards. Future RDF representations of new versions of the CDISC standards are expected to be made available through the CDISC Shared Health and Clinical Research Electronic Library (SHARE).
"Representing existing CDISC standards in RDF is a major step toward enabling the realization of interoperable end-to-end data standards in clinical research," says Frederik Malfait, IMOS Consulting.
"CDISC congratulates the Working Group for adapting these CDISC standards for the language of the semantic web," said Wayne Kubick, CDISC CTO. This important activity will help extend the benefits of CDISC standards to support new semantic web applications, and will be a significant aid toward expanding the capabilities of CDISC SHARE to deliver CDISC content in multiple electronic formats."
This important first step was created out of an industry regulator collaboration initiated through PhUSE and supported by many CDISC volunteers who originally developed these foundational standards. PhUSE supports five working groups that provide the pharmaceutical industry with a platform to collaborate with experts, regulators, and other parties to create efficiencies in drug development. PhUSE Working Groups are focused on five crucial topics: Improving Data Quality, Optimizing the Use of Data Standards, Development of Standard Scripts for Analysis and Programming, Non-Clinical Roadmap and Impacts on Implementation, and Emerging Technologies.
Future Semantic Technology projects are being initiated and are recruiting volunteers. These projects include: Representing Regulations and Guidance in RDF, Representing CDISC Conformance Checks, Representing SDTM and ADaM Datasets in RDF, Toolsets to Access Clinical Trial Data Represented in RDF. To get involved contact office(at)phuse(dot)eu.
The Semantic Technology Working group was led by Frederik Malfait of IMOS Consulting, Scott Bahlavooni of Roche, and Mitra Rocca of the FDA. The CDASH representation was led by Geoff Low and Mitra Rocca, with contributions from Laura Hollink, Charlie Mead and Gary Walker. The SDTM representation was led by Scott Bahlavooni, with contributions from Ron Katriel and Daniel Boisvert. The SEND representation was led by Scott Bahlavooni, with contributions from Susan DeHaven. The ADaM representation was led by Phil Ashworth and Josephine Gough, with contributions from Nate Freimark, Dave Jordan, Kirsten Langendorf and Mitra Rocca.
Information about this project can be found on the PhUSE wiki: http://www.phusewiki.org/wiki/index.php?title=ST_Representing_CDISC_Foundational_Standards_In_RDF.
The draft RDF files generated from this project are available at: https://github.com/phuse-org/rdf.cdisc.org.
ABOUT PhUSE
PhUSE, Share – Contribute – Advance, provides the industry with the premier platform for creating and sharing ideas, tools and standards around data, statistical and reporting technologies; PhUSE is a non-profit, volunteer-supported, community of professionals who are passionate about advancement of clinical data science. Since its inception, PhUSE has expanded from its roots as a conference for European Statistical Programmers, to a global platform for the discussion of topics encompassing the work of Data Managers, Biostatisticians, Statistical Programmers and eClinical IT professionals.
ABOUT CDISC
CDISC is a 501(c)(3) global non-profit charitable organization, with over 300 supporting member organizations from across the clinical research and healthcare arenas. Through the efforts of volunteers around the globe, CDISC catalyzes productive collaboration to develop industry-wide data standards enabling the harmonization of clinical data and streamlining research processes from protocol through analysis and reporting, including the use of electronic health records to facilitate the collection of high quality research data. The CDISC standards and innovations can significantly decrease the time and cost of medical research and improve quality, thus contributing to the faster development of safer and more effective medical products and a learning healthcare system. The CDISC Vision is to inform patient care and safety through higher quality medical research.