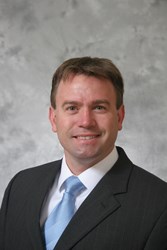 I enjoy helping people maximize their function and get back to doing what they enjoy.
Columbus, OH (PRWEB) January 07, 2014
Dr. Brian Jennings will join Physical Medicine Associates to provide diagnosis and treatment recommendations for patients with a wide range of sports injuries, acute and chronic pain, musculoskeletal disorders and severe functional limitations. Dr. Jennings is a member of both the OhioHealth Grant Medical Center and OhioHealth Riverside Methodist Hospital medical staffs. He will see new patients at two Columbus office locations: 340 East Town Street, and 3555 Olentangy River Road.
Dr. Jennings was an athlete throughout high school and college and experienced his share of injuries, which sparked his interest in physical medicine.
"Many of my teammates and I sustained injuries throughout our careers, and through rehab we were able to return to what we loved to do," he said. "I enjoy helping people maximize their function and get back to doing what they enjoy."
Dr. Jennings attended medical school at Ohio University's College of Osteopathic Medicine, and completed a residency program in Physical Medicine and Rehabilitation at The Ohio State University Medical Center. He has also completed a sports medicine fellowship, and is uniquely skilled in treating sports-related injuries, particularly patients who wish to explore non-surgical treatment options. Dr. Jennings has a wide range of experience as a team physician for many sports teams. He is currently a team physician for Olentangy Liberty High School.
"I see all kinds of conditions, from arthritis and back pain to sports concussions," he said. "Whether it's a younger kid that's playing basketball and hurts his knee, or an elderly woman with hip pain, I want to help them get back to their regular activities to the best of my ability."
Dr. Jennings helps his patients return to their best function following an injury, surgery, trauma or accident, with the goal of decreasing pain and enhancing movement – and helping athletes return to their best sports performance.
Learn more about Physical Medicine and Rehabilitation Specialist, Dr. Brian Jennings.