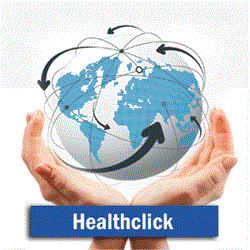 In the current healthcare reform environment there has never been a greater need for the rehabilitation professionals to ensure that their clinical knowledge and hands on treatment skills are current and evidence based.
Franklin, TN (PRWEB) October 31, 2013
There has never been a greater need for the rehabilitation professionals to ensure that their clinical knowledge and hands on treatment skills are current and evidence based. Understanding the latest hands on treatment techniques is crucial in today's healthcare reform marketplace. North American Seminars delivers the top rehabilitation medical educators armed with the most current evidence based treatment approaches and clinical knowledge. Every North American Seminars physical therapy and occupational therapy continuing education course is updated each calendar year. In addition, new courses and topics are added to ensure that the North American Seminars course receive education relevant to current medical trends and topics. North American Seminars has demonstrated leadership in the development of new continuing education courses each year for over 17 years. In 2014, North American Seminars introduces physical therapy continuing education courses online combined with live continuing education events.
North American Seminars is please to present the following continuing education courses for physical therapists, occupational therapists, athletic trainers and physical therapy assistants in 2014
A Dynamic Systems Approach to Neurological Rehabilitation
A Master Clinicians Approach to Advanced Concepts in Examination and Treatment of the Shoulder Complex
A Systematic Manual Therapy Approach to the Thoracic Spine
Achieving Functional Outcomes for Shoulder Impingement, Low Back Pain and Knee Osteoarthritis in the Current Healthcare Reform Environment
Advanced Evaluation and Treatment for the Functional Rehabilitation of the Foot and Ankle
Advanced Evaluation and Treatment of Hip Pathologies
Advanced Examination and Treatment for Selected Shoulder Conditions
Advanced Management of Breast Cancer Rehabilitation
Advanced Management of Lower Extremity Injuries in the Athlete
Advanced Management of Lymphedema
Advanced Oncology Rehabilitation for Successful Outcomes
Advancements in the Management and Treatment of Spinal Cord Injury
Advances in the Clinical Evaluation and Treatment of Cervical and Upper Thoracic Spine Disorders
An Algorithmic-Based Treatment Approach to Vestibular Dysfunction
Cancer Rehab - Bridging the Gap Between Medical Prognosis and Physical Realities
Cervical Spine Evaluation and Treatment
Comprehensive Management of Cervical Spine Disorders
Comprehensive Management of the Wrist and Hand
Current Manual Therapy and Neuromuscular Stabilization Concepts for the Lumbar Spine and Sacroiliac Joint
Developing Post Surgical Rehab Programs for the Cervical and Lumbar Spine
Diabetes Clinical Testing and Presciption for Optimal Rehabilitation Outcomes
Functional Techniques for the Evaluation and Treatment of Parkinsons Disease
Gait Training-An Evidence Based Course Combining Manual Therapy, Exercise and Functional Activities
Geriatric Exercise - Principles and Practice for Optimal Function
Geriatric Fractures and Joint Replacements
Geriatric Pain and Mobility
Geriatric Strengthening and Movement Re-education for Mobility
Lymphedema Management of the Upper and Lower Extremities
Master Level Differential Diagnosis, Evaluation and Treatment of the Foot and Ankle
Myofascial Release - From Surface to the Depths
Oncology Rehabilitation and Cancer Survivorship
Orthopedic Management of the Neurologically Involved Shoulder
Running Injuries - Examination, Differential Diagnosis and Treatment Interventions
Spasticity, Abnormal Tone and Recovery Strategies
Speed, Agility and Quickness Training
Spinal Cord Injury: Rehab Solutions for Successful Functional Outcomes
Spinning Beyond Basics - An Advanced Vestibular Rehabilitation Course
Stroke Rehab - An Integrated Functional Movement Approach
The Female Athlete
The Hip Complex - An Advanced Evidence Based Evaluation and Treatment
The Lumbar Spine
The Lumbopelvic Region - A Systematic Approach Utilizing Manual Therapy, Therapeutic Exercises and Muscle Energy Techniques
The Runners Rehab Program
The Running Course - The Next Step
The SI Joint and Pelvic Girdle
Traumatic Brain Injury and Concussions
Treating Balance Impairment in the Neurological Population
Unlocking the Mystery of Effective Rehabilitation for Multiple Sclerosis
Utilizing Pilates Principles to Enhance Rehabilitation Outcomes
Vestibular and Balance Rehabilitation for the Dizzy and Unbalanced Patient
Healthclick continuing education courses meets the continuing education requirements for physical therapists in the States of Alaska, Colorado, Connecticut, Idaho, Indiana, Massachusetts, Missouri, Montana, New Hampshire, New Jersey, North Carolina, Oregon, Rhode Island, Utah, Vermont, Virginia, Washington and Wisconsin. These continuing education courses course meets the requirements set forth by the New Jersey State Board of Physical Therapy. The New York State Education Department, Office of the Professions has approved NAS as a continuing education sponsor for physical therapists and assistants licensed in New York. The Maryland Board of Physical Therapy Examiners has approved this course for physical therapists. These courses meet the requirements for physical therapists in the State of Delaware. These courses meets the ceu requirements set forth by the DC Board of Physical Therapy. NAS courses are approved in North Carolina and Virginia for continuing competency requirements for physical therapist license renewal. These courses meets the standards set forth in section 1399.96 of the California Code of Regulation and is approved for 15.0 hrs, 1.50 CEU's for physical therapy continuing competency license renewal requirements in the State of California. These courses meets the ceu requirements specified in the Utah Physical Therapy Practice Act Rule. North American Seminars is approved by the IDPR for physical therapists and assistants licensed in the State of Illinois, Provider #216000074. FL OT provider # 50-1442. BOC P2047. North American Seminars, Inc. is an AOTA provider for continuing education, provider #4487. The AOTA does not endorse specific course content, products or clinical procedures. The Alaska, Arkansas, Delaware, District of Columbia, Illinois, Indiana, Kentucky, Louisiana, Maryland, Minnesota, Mississippi, Missouri, Montana, Nevada, New Hampshire, North Carolina, Ohio, Oregon, Oklahoma, Rhode Island, South Carolina, Tennessee, Texas, Vermont and Virginia occupational therapy regulatory boards accept courses presented by AOTA providers to meet the needs of OT continuing educational requirements. This course can be used for continuing education competency for license renewal for OT's in the State of California and Washington. Visit healthclick for updated state continuing education approvals for each course.
North American Seminars also offers online PT continuing education courses, visit http://www.healthclick.com for more information.