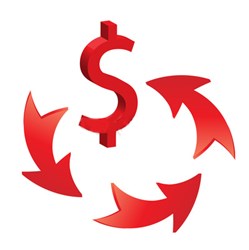 Chhoda noted that clinicians can easily track payments from third-party payers with their EMR, allowing them to negotiate with those that offer the best reimbursements.
Denville, NJ (PRWEB) September 17, 2013
"Practitioners can quickly learn that some payers reimburse better than others," said Chhoda. "Some payers place limits and caps on patient benefits and there's an increasing trend to question every charge. With EMR system, detailed physical therapy documentation can be provided. This can cause fewer denials and help clinicians determine the best payers."
Physical therapists receive reimbursements from a variety of primary payers and they can utilize the analytic capabilities of their EMR to track reimbursements from all of those organizations. The information provides a blueprint for contracting with payers that offer the highest compensation rates and identifying those that limit services, payments and treatment options.
In today's healthcare business, it's a common practice for insurers to sell contracts to third-party providers that then reimburse at a lower rate. However, it can be financially devastating, especially for small practices. Chhoda noted that clinicians can easily track payments from third-party payers with their EMR, allowing them to negotiate with those that offer the best reimbursements. Practitioners can also utilize their EMR to compare and contrast the benefits of working with specific third-party payers over others.
With an integrated EMR, reimbursement requests are submitted electronically. They arrive at their destination almost immediately, complete with detailed documentation. Practice owners don't have to wait for claims to transit the nation through the postal service and payments can be automatically deposited in the clinic's account.
The number of claims filed every day has led to the establishment of clearinghouses to facilitate the massive volume of reimbursement requests, address billing and coding errors, and resolve payment issues.
Chhoda said EMRs are well able to handle the more than 100,000 new coding options that will be added. EMR's billing and coding significantly reduces errors, denials and requests for additional information that lead to delays in reimbursements.
The Affordable Care Act was designed in part to cut healthcare costs and Chhoda noted that his new information on EMRs provide the means for practitioners to work within the legislation while maintaining a healthy cash flow. The EMR capabilities allow clinicians to identify and contract with the best payers and obtain a quicker turnaround on reimbursements for the continued financial health of their practice.
Chhoda's office can be reached by phone at 201-535-4475. For more information, visit the website at http://www.emrnews.com.
About Nitin Chhoda
Nitin Chhoda PT, DPT is a licensed physical therapist, a certified strength and conditioning specialist and an entrepreneur. He is the author of "Physical Therapy Marketing For The New Economy" and "Marketing for Physical Therapy Clinics" and is a prolific speaker, writer and creator of products and systems to streamline medical billing and coding, electronic medical records, health care practice management and marketing to increase referrals. He has been featured in numerous industry magazines, major radio and broadcast media, and is the founder of Referral Ignition training systems and the annual Private Practice Summit. Chhoda speaks extensively throughout the U.S., Canada and Asia. He is also the creator of the Therapy Newsletter and Clinical Contact, both web-based services to help private practices improve communication with patients, delivery better quality of care and boost patient retention.