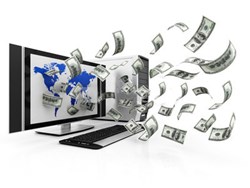 Chhoda said free EMR software is available that provides the tools and resources to submit claims to government operated insurance plans with ease and efficiency.
Denville, NJ (PRWEB) November 07, 2013
"There are a great many government run healthcare plans that medical professionals may not be aware of. Those plans have thousands of members in need of services, but not enough doctors and therapists to go around. They're an excellent source of revenue," said Chhoda.
He noted that in addition to federally-funded insurance plans, healthcare providers shouldn't overlook the many state run options that provide healthcare services for individuals and children. Plans that are operated by the government run the gamut, from services to the elderly to military veterans.
An integrated electronic medical record (EMR) system is a critical element in filing reimbursement claims to any payer. Chhoda said free EMR software is available that provides the tools and resources to submit claims to government operated insurance plans with ease and efficiency.

Medicare is for those age 65 or older, blind, disabled and have end stage renal disease. The plan has two parts, each of which pays for a specific array of expenses.
Medicaid offers healthcare coverage for low-income individuals, the disabled and those who can't afford private insurance.
Medigap helps individuals pay the difference between actual medical billing costs and expenses that Medicare doesn't cover.
Worker's Compensation provides medical treatment and vocational rehabilitation coverage for people who have been injured on the job or contract occupationally-related diseases.
TRICARE is for all active and retired military personnel, their families and survivors. It offers healthcare coverage through age 65, along with dental and pharmacy benefits.
Having private insurance plans that is obtained through an individual's employment will remain the preferred payers for clinicians. The future of healthcare continues to evolve and Chhoda said in the current climate, it's essential for medical professionals to broaden their reimbursement base.
Clinicians also need to verify each client's coverage and any limitations prior to treatment, each time a client comes into the office for physical therapy services. Circumstances and coverage can quickly change. A patient's benefits that were available today might not be tomorrow.
Even with reimbursement reductions by government operated healthcare programs, the plans offer practitioners the ability to treat those in need and obtain the reimbursements they're owed. Chhoda's new information about government run healthcare programs provide clinicians with expanded sources of revenue to keep practices profitable.
Chhoda's office can be reached by phone at 201-535-4475. For more information, visit the website at http://www.emrnews.com.
About Nitin Chhoda
Nitin Chhoda PT, DPT is a licensed physical therapist, a certified strength and conditioning specialist and an entrepreneur. He is the author of "Physical Therapy Marketing For The New Economy" and "Marketing for Physical Therapy Clinics" and is a prolific speaker, writer and creator of products and systems to streamline medical billing and coding, electronic medical records, health care practice management and marketing to increase referrals. He has been featured in numerous industry magazines, major radio and broadcast media, and is the founder of Referral Ignition training systems and the annual Private Practice Summit. Chhoda speaks extensively throughout the U.S., Canada and Asia. He is also the creator of the Therapy Newsletter and Clinical Contact, both web-based services to help private practices improve communication with patients, delivery better quality of care and boost patient retention.