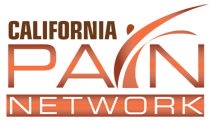 Physical therapy treatment at Sorrento Valley Pain Relief combines well with the pain doctor treatment to help the vast majority of patients obtain amazing pain relief!
San Diego, California (PRWEB) August 11, 2014
Sorrento Valley Pain Relief is now offering physical therapy treatment at its San Diego pain management center to help increase successful outcomes. The licensed PT treatments have been instrumental in conjunction with the chiropractic and pain management therapies to help patients return to work, play and time playing with one's children. Call (619) 500-1573 for more information and scheduling.
Modern pain management clinics in San Diego combine several therapy options in order to offer patients the best pain relief imaginable. The Institute of Medicine recommends a comprehensive approach to pain management, and that's what Sorrento Valley Pain Relief has accomplished.
Physical therapy treatment options at Sorrento Valley include licensed therapists performing both active and passive range of motion along with core strengthening when indicated. Modalities may include electrical stimulation, ultrasound or iontophoresis.
Along with spinal manipulations and pain management treatment with medications or interventional therapies, the vast majority of patients at Sorrento Valley Pain Relief are able to avoid the need for surgery.
Most insurance is accepted at the San Diego pain clinic including PPO's, Tricare, Medicare and personal injury liens. Call (619) 500-1573 for physical therapy San Diego trusts.