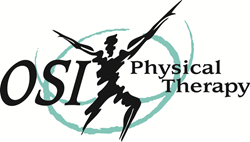 We have worked with IAM for years and are thrilled to make this partnership official. - Jody Ruppert, CEO
WOODBURY, Minnesota (PRWEB) September 02, 2015
OSI and Institute for Athletic Medicine are excited to announce a partnership at our Woodbury and Maplewood clinics starting September 1, 2015. The partnership will combine the staff, tools, and resources of four clinics into two sites, offering patients the best physical therapy experience in the Twin Cities.
The partners share the goal of greatly reducing total cost of care and providing patient outcomes in the top 1% nationally. Both organizations will proudly continue to maintain and foster all current and future relationships that contribute to growth.
Together, the sites will offer best-in-class physical therapy pain management services to the area, as well as:
Aquatic therapy, athletic training, bike fitting, biofeedback, cervical treatment, complex spine treatment, concussion management, dance therapy, upper extremity dry needling, falls prevention, golf injuries, hand treatment (surgical and non-surgical), headaches, incontinence, infant torticollis, OCC health, custom orthotics, osteoporosis, pelvic floor dysfunction, postural restoration, pre-diabetes care, running injuries, throwing injuries, TMJ, vestibular issues, wound care, and assessment and care recommendations for chronic pain.
"We have worked with IAM for years and are thrilled to make this partnership official. We'll be able to offer a higher level of service and quality of care to all of our patients out of OSI's Maplewood and High Pointe clinics. This is specialized physical therapy from head to toe from the physical therapists you know and trust," says Jody Ruppert, OSI CEO/COO.
"Institute for Athletic Medicine has enjoyed a collaborative relationship with OSI for years, sharing educational opportunities and clinical protocols. Both organizations are committed to improving patient experience and health outcomes while reducing the total cost of care," says Scott Kulstad, Institute for Athletic Medicine executive director. "We can drive a healthier future by joining forces."
All new patient appointments have been made through OSI Maplewood and High Pointe clinics since August 7, 2015. The last day for patient care at IAM Woodbury was on August 26, 2015. The last day for patient care at IAM Maplewood was on August 27, 2015.
Patients can call 651-275-4706 to make an appointment, schedule a phone consultation, get directions, and set up tours.
About OSI Physical Therapy:
Since 1980, OSI Physical Therapy has provided orthopedic rehabilitation, wellness and injury prevention with the purpose of helping people improve quality of life by feeling better, moving, and performing daily activities to the best of their abilities. The OSI Physical Therapy team exists to achieve: better outcomes, better care, and satisfied employees.
Visit OSI Physical Therapy online:
http://osipt.com | https://www.facebook.com/osiphysicaltherapy | https://twitter.com/OSItherapy | http://www.linkedin.com/company/osi-physical-therapy
Source:
OSI Physical Therapy
About Institute for Athletic Medicine:
A service of Fairview Health Services and North Memorial Medical Center, Institute for Athletic Medicine provides orthopedic and sports physical therapy, chiropractic and athletic training services at clinics throughout the metro area. Our physical therapists, hand therapists, chiropractors and certified athletic trainers treat the physical demands of athletics as well as the effects of overuse, poor physical condition, surgery and aging.
Media with questions can contact: Jennifer Amundson, Fairview Health Services, 612-672-4165 or TJ McLeod, OSI Physical Therapy at 651-275-4706.