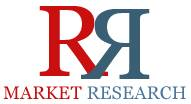 The global market for phytosterols was estimated at $438.45 Million in 2014 and is projected to reach $721.26 Million by 2020, at a CAGR of 8.7% from 2015 to 2020.
(PRWEB) May 30, 2015
Phytosterols are a group of natural fatty substances found in all plant cell membranes. They resemble cholesterol in their structure and hence when consumed, compete with the cholesterol for absorption in digestive systems. As a result, the absorption of cholesterol is blocked and the level of blood cholesterol is reduced. Phytosterols can be found in varying concentrations in fat-soluble fractions of seed, root, stem, branches, leaves, and flowers; however, their concentration is the highest in edible oils, seeds, and nuts. Browse 82 market data tables & 70 figures spread through 194 pages and in-depth TOC on "Phytosterols Market" at @ http://www.rnrmarketresearch.com/phytosterols-market-by-type-beta-sitosterol-campesterol-and-stigmasterol-application-food-ingredients-pharmaceuticals-cosmetics-and-feed-by-region-global-trends-forecast-to-2020-market-report.html .
Europe holds the largest share of the global phytosterols market. In the forthcoming years, the market is projected to grow the fastest in the European region, making it the fastest revenue-generating pocket.
The global market is marked with intense competition due to the presence of a large number of big and small firms. New product developments, mergers & acquisitions, and expansions are the key strategies adopted by market players to ensure growth in the market. The market is dominated by players such as Archer Daniels Midland Company, BASF SE, Bunge Limited, Cargill Inc, E.I. Du Pont De Nemours and Company, Arboris LLC, Gustav Parmentier GmbH, Hyphyto Inc, Pharmachem Laboratories Inc and Raisio PLC In this report, the global phytosterols market is segmented on the basis of type, application, and region. The global phytosterols market was estimated at $438.45 million in 2014 and is projected to grow at a CAGR of 8.7% from 2015 to 2020. Order a copy of this report at http://www.rnrmarketresearch.com/contacts/purchase?rname=386334 .
Phytosterols have been used extensively in food, beverages, pharmaceuticals, and cosmetics due to their high-nutritional properties. In the recent past, the market for phytosterols has undergone tremendous changes. The phytosterols market is growing rapidly due to its health benefits confirmed by a large number of scientific studies. Among all existing phytosterols, beta-sitosterol, campesterol, and stigmasterol are considered as the most relevance ones in economic terms.
Key industry players invest extensively in R&D initiatives to expand their product portfolios. Continuous investments in new product development, launches, and acquisitions have expanded the scope of the industry. The addition of functional ingredients has further added value to products. Key players in the industry introduce functional ingredients to add health benefits to products, which has resulted in the introduction of a new market for functional products. Priced at $4650 for a single user PDF, a discount on "Phytosterols Market by Type (Beta-sitosterol, Campesterol, and Stigmasterol), Application (Food Ingredients, Pharmaceuticals, Cosmetics, and Feed) & by Region – Global Trends & Forecast to 2020" research report can be requested at http://www.rnrmarketresearch.com/contacts/discount?rname=386334 .
Related Market Reports:
"Specialty Feed Additives Market by Function (Gut Health/Digestive Performance, Mycotoxin Management, Palatability, Preservation & Functional Ingredients), Livestock (Cattle, Poultry, Swine, Aquatic Animals) & by Region – Global Trends and Forecast to 2020" Companies profiled in this research report are BASF SE, Evonik Industries AG, Nutreco N.V, Novozymes A/S, Invivo NSA, CHR. Hansen Holding A/S, Alltech Inc, Biomin GmbH, VRV S.P.A Lucta S.A and Kemin Industries, Incorporated discussed in this research available at http://www.rnrmarketresearch.com/specialty-feed-additives-market-by-function-gut-healthdigestive-performance-mycotoxin-management-palatability-preservation-functional-ingredients-livestock-cattle-poultry-swine-aquatic-an-market-report.html .
"Micro Irrigation Systems Market by Type (Drip & Sprinkler Irrigation Systems), Crop Type (Field Crops, Plantation Crops, Orchard Crops, and Forage & Turf Grasses) & by Region – Global Trends & Forecasts to 2019". Companies profiled in this research report are EPC Industries Limited, Jain Irrigation Systems Limited, Lindsay Corporation, Nelson Irrigation Corporation, Netafim Limited, Rain Bird Corporation, Rivulis Irrigation, T-L Irrigation, The Toro Company and Valmont Industries are discussed in this research available at http://www.rnrmarketresearch.com/global-micro-irrigation-system-market-by-types-applications-geography-crop-trends-and-forecasts-2011-2016-market-report.html .
Explore more Agriculture Market Research Reports at http://www.rnrmarketresearch.com/reports/food-beverage/agriculture .
About Us:
RnRMarketResearch.com is your single source for all market research needs. Our database includes 500,000+ market research reports from over 100+ leading global publishers & in-depth market research studies of over 5000 micro markets.