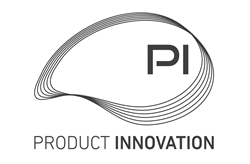 We live in an age where businesses need to look beyond the aesthetics of a product or the practicalities of a service. Where consumer engagement & loyalty count far more than features & benefits alone.
Boston, Massachusetts (PRWEB) October 14, 2015
At PI Boston this November, Josh Giegel, VP Design & Analysis Engineering at Hyperloop, will join other technology pioneers to share how after Elon Musk released his vision of the futuristic transportation tube - the Hyperloop, his company were one of two organizations tasked with the design and analysis of the mechanical elements of the system.
André Borschberg, co-Founder, CEO and Pilot of Solar Impulse joins the high calibre speaker faculty to share the technical, human and operational challenges that they face amidst achieving the first solar-powered round the world flight; proving that pioneering spirit and innovation can change the world. Sam Aquillano, Executive Director of Design Museum Boston, will deliver a talk on how he and his team are disrupting the design industry with the 'Nomadic Museum'. They aim to bring the power of design to everyone by transforming entire cities into design museums.
The central theme of the conference is the technologies that bring these feats of innovation into fruition. As such Bernard Charlès, President & CEO of technology provider Dassault Systèmes, discusses how the industry needs to change to best leverage consumer experience and translate this into tangible, business value.
"We live in an age where businesses need to look beyond the aesthetics of a product or the practicalities of a service, where consumer engagement and loyalty count far more than features and benefits alone, where consumers expect to interact with or even influence suppliers – not just be sold to. Shaping the right consumer experience requires not only the involvement of but also the collaboration between all roles within a company – from marketing and management to sales, engineering and manufacturing. Only by connecting all the dots between people, ideas and data can a business drive consumer loyalty, engagement and value." Scott Berkey, Managing Director, North America, Dassault Systèmes
PI Boston, now in its fourth year, has gained industry status as being the only vendor-neutral conference of its kind. Show features like pre-arranged, pre-qualified one-to-one meetings provide delegates, sponsors and press with an open platform for networking. The events program teaches a cross-sector manufacturing audience how to select implement and integrate data management systems to aid innovation across the product lifecycle. The full programme can be found here.
For more information on PI Boston including press passes, please contact:
Maeve Sugrue
Head of Marketing, Marketkey
ms(at)pi.tv
+44 (0)207-442-2154
To attend PI Boston as a delegate register here
ABOUT PI
We enable innovation through data intelligence. Our mission is to facilitate innovation by empowering the world's manufacturers with the knowledge to transform their data collection, management and analysis into actionable intelligence through the shared experience of peers and industry pioneers. See the website pi.tv for more information.