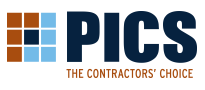 Peter is a tremendous addition to our management team.
Irvine, CA (PRWEB) December 31, 2013
PICS Auditing, LLC, the global leader in supply chain risk management and compliance, announced today that Peter B. Harker has joined the company as Chief Financial Officer. Mr. Harker will lead financial, corporate governance, human resources and legal operations.
Peter Harker has over 20 years of senior financial leadership in the software/technology space, for both public and private companies. Prior to PICS, Peter served as CFO at QTC (acquired by Lockheed Martin) for four years. Prior to QTC, Mr. Harker served as CFO at LogicalApps (acquired by Oracle), Medidata Solutions, and Optum Software. Peter began his career at Deloitte, and he holds MBA and BS (Accounting) degrees from Brigham Young University.
"Peter is a tremendous addition to our management team," said PICS Founder and CEO John Moreland. "We are growing rapidly, both economically and geographically, so having a strong financial leader to help shape our evolving strategy is crucial – and Peter delivers that to PICS."
The PICS solution supports clients in 36 countries, and the company operates corporate offices in 12. Clients such as BP, BASF, and hundreds more, depend on PICS to align their supply chains to sustainable business practices, worldwide.
"PICS addresses critical supply chain challenges for the world's largest and most recognizable companies," said Mr. Harker. "I'm excited to add my skills and experience to this outstanding executive team, and to work closely with our investors at Norwest Venture Partners."
PICS is a global contractor management consortium committed to improving Health, Safety and Sustainability. PICS' prequalification and auditing services have become the standard in many industries, including: Chemical, Construction, Energy, Food & Beverage, Oil & Gas, Mining, Manufacturing, Pulp & Paper and Pharmaceutical. Access to thousands of vendors' prequalification information is housed online at http://www.PICSauditing.com.
Founded in 2003 as an organization dedicated to safety, PICS is the fastest-growing, full-service contractor prequalification company worldwide. PICS is headquartered in Irvine, California, with offices in Houston, Texas; Abu Dhabi, United Arab Emirates; Alberta, Canada; Hong Kong, China; Port Elizabeth, South Africa; Maidenhead, UK; Munich, Germany; Paris, France; Perth, Australia; Sao Paulo, Brazil; Singapore; Tokyo, Japan.
###
Contact:
Catherine Gutierrez, Marketing Manager, PICS, Auditing, LLC
P: 949-936-4555; E: CGutierrez(at)PICSauditing(dot)com
W: http://www.picsauditing.com/blog/category/news-events/