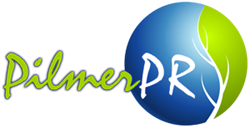 The most audacious and thought provoking speakers in the digital marketing industry!
Miami, FL (PRWEB) February 05, 2014
The Inaugural DIGIMARCON Digital Marketing Conference sets sail from June 23rd to 28th, 2014. Presented by Search Experiences, DIGIMARCON 2014 Conference showcases the most audacious and thought provoking speakers in the digital marketing industry, providing attendees with emerging strategies, the latest innovative technologies, best practices, and insights from successful digital marketing campaigns.
"We are pumped about the lineup of terrific talent for our unique digital marketing conference," states Aaron Polmeer, Search Experiences CEO & Conference Host. "Staying up-to-speed with the latest digital marketing techniques and innovations in technology is a minimum requirement for today's sales, marketing and public relations professionals to stay ahead of the game. This conference promises leading edge, must-have tactics and tools to navigate the digital marketing world, while we also have a blast in crystal blue waters."
Covering customer loyalty, increasing sales, improving lead generation, and driving greater consumer engagement, the DIGIMARCON 2014 program is designed to help attendees develop their audience. Attendees will learn how to build traffic, create brand awareness, improve customer service and develop better use of digital tools internally to drive more productive business outcomes.
Speakers include Mike Tunnicliffe - GroupM, Johan Staël von Holstein - Serial Entrepreneur, Al Scornaienchi - Agency59, John Pilmer, APR - PilmerPR, Greg Olson - Business Marketing Association, and AJ Gerritson - 451 Marketing, to name a few. They will cover topics such as Content Strategy, Web Experience Management, Usability/Design, Mobile Marketing, Customer Engagement, Social Media, Targeting & Optimization, Branded Search, Marketing Automation, as well as Analytics & Data.
DIGIMARCON 2014 sails onboard a 5 night Caribbean Cruise on the Carnival Victory. The Victory departs from Port of Miami, Florida, USA and sails to 3 picture perfect destinations; Grand Turk Island (Turks & Caicos), Half Moon Cay (Bahamas), and Nassau (Bahamas) before returning back to Port of Miami, USA.
Hurry, you don't want to miss this boat, Sailing soon! Register today at http://www.digimarcon.com?promo=68.