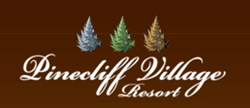 Ruidoso, New Mexico (PRWEB) August 28, 2014
Alderwood Resort Group says that when guests stay at Pinecliff Village this September, there are many different events that they can take advantage of in the area. It is important for tourists to visit all of the local shows and performances in order to get a better feel of the cultures and traditions of the area. Ruidoso, New Mexico has a wide variety of interesting events and shows that are making their ways to the city in the next few months.
1. Mountain High Fly In and Pine Top Car Show: On September 13th, guests can make their way to Sierra Blanca Regional Airport to view some terrific displays of planes, trains, and automobiles. The main display consists of classic, sports, and collectible cars and trucks. While people browse these great automobiles, they can enjoy great entertainment, music, food, and vendors. Admission is free for the public with a registration fee for cars. On September 12th, all registered car show participants can go to a free dinner that features a live band as entertainment.
2. Golden Aspen Motorcycle Rally: From September 17th to the 21st, Ruidoso will be home to the Golden Aspen Motorcycle Rally that has been a tradition in the city for over 40 years. This event entices tens of thousands of bikers from all around the country and features a wide range of attractions for all who attend. Popular events include a new bike giveaway, 86,000 square foot trade show, bike judging, poker tours, free meals, and much more.
3. Tour de Ruidoso Century Ride: Alderwood Resort Group says that another great event for guests to partake in when staying at Pinecliff Village is the Tour de Ruidoso Century Ride. This challenge takes place on September 27th and is located at the White Mountain Sports Complex. The main event is a 100-mile century ride that has participants beginning at an elevation of almost 7,000 feet and traveling through one of the most beautiful routes in New Mexico.
Alderwood Resort Group is a leader in the resort management industry and offers creative solutions to known challenges. It strives to offer the best resort and property management available by ensuring that the highest standards in regards to customer care and services.
For more information on Alderwood Resort Group and its creative solutions, please visit http://corp.alderwoodgroup.com/.
###
800-964-4233
info(at)alderwoodgroup(dot)com