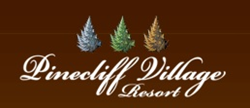 Ruidoso, New Mexico (PRWEB) December 12, 2014
The holidays are the perfect time to travel, and with some of the most celebrated holidays of the year right around the corner, there are ample opportunities for couples, families, and friends to head for amazing and unforgettable vacation destinations. Alderwood Resort Group knows that those wanting to spend their holidays enjoying the great outdoors, the beautiful snowfall, and fantastic mountain air can find an idyllic destination in Ruidoso, New Mexico when the stay at the Pinecliff Village Resort. A vacation to Ruidoso is a great choice for the holiday season, especially when visitors fill their trip by enjoying some of the top events going on in the area this month. Alderwood Resort Group recommends some of the most exciting this season.
1. The Nutcracker Ballet: A Christmas Tradition for many people is seeing the classic Nutcracker Ballet, and when they visit Ruidoso this season, they will have an amazing opportunity to see this thrilling show performed live at the Spencer Theater. This adaptation of the classic show will be performed at the theater on the 19th and 20th of December, just before the Christmas Holiday, making it a great choice for visitors to get into the holiday spirit according to Alderwood Resort Group.
2. Ski Apache Torch Light Parade: One of the most spectacular sights of the season, this event has a little bit of everything anyone could want in a holiday spectacular. The annual event consists of a torch parade, followed by live music from The Apache Drum Group, amazing food, and an astounding fireworks display. This event takes place on December 20th and is sure to stun attendees.
3. Ski Apache Dummy Gelunde Competition: For those who want to see a sillier side of winter fun, Alderwood Resort Group Recommends this unique event. Competitors in this interesting sport compete by constructing ski and snowboard contraptions piloted by dummies that they then launch onto a snow jump. The dummies that make it the furthest will win special prizes. The awards range from $500 to $1500. This event will take place on the 21st of December and has open registration, but there is only enough room for 30 teams so interested parties should act fast if they want to compete.
A Ruidoso vacation spent enjoying these amazing local events is sure to make a memorable vacation for those who visit. Alderwood Resort Group hopes that visitors this winter will take the opportunity to enjoy these fantastic offerings when they visit the Pinecliff Village Resort this season. Visit http://corp.alderwoodgroup.com/ for more information.
###
800-964-4233
info(at)alderwoodgroup(dot)com