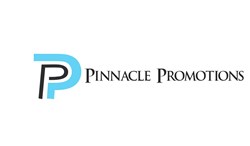 (PRWEB) February 17, 2014
Pinnacle Promotions Ltd, an ambitious startup firm from Gateshead, Newcastle has announced their dedication to being more environmental friendly. As more businesses attempt to become eco-friendly, Pinnacle Promotions Ltd highlights some of the benefits for small businesses who choose to 'go green'.
1. Cost-Savings
Businesses that concentrate on being eco-friendly, by reducing their energy consumptions across the workplace, not only help the environment, but also lower their own energy bills. Simple things like turning off lights and computers when not in use can make a huge difference. An article by Chris Joseph on Small Business Chronicle reported how a chemical manufacturer DuPont saved over $3billion over two decades by reducing carbon emissions (smallbusiness.chron.com). To help reduce utility costs, Pinnacle Promotions Ltd is committed to using electronic communications instead of paper; ensuring all electronic equipment is switched off when out of use and recycling paper.
2. Consumer Demand
The Green Business Bureau website claims that the environmental consciousness of consumers is steadily growing, with more and more demanding green products and services each year (gbb.org). More consumers are checking the labels of products before they buy to see if it is made from recycled materials, or if produce is organic. As consumers are becoming more eco-friendly, businesses who also share their 'green' views will fare better. Pinnacle Promotions Ltd have promised to choose suppliers that collect packaging for reuse and have instigated an ongoing search for 'greener' products and services in the local community.
3. Tax Credits
In 2009, an economic stimulus plan was introduced which offered incentives for businesses to 'go green'. One of these incentives was in the form of a tax credit, which Pinnacle Promotions Ltd claim can enhance a companies' bottom line. The economic stimulus plan offered tax credits to businesses that utilize environmentally friendly business practices. This could be anything from switching to renewable energy sources like solar power to using electric or hybrid vehicles (smallbusiness.chron.com).
Pinnacle Promotions Ltd is an outsourced sales and marketing startup in Gateshead, which is located on the outskirts of Newcastle. Managing director Paul McGrath is committed on creating a 'greener' workplace, to benefit both the business and its clients.
Pinnacle Promotions Ltd prides itself on generating outstanding results for their clients, and strives to always put the customer first. Pinnacle Promotions Ltd believes sharing the same 'eco-friendly' views as their customers will help establish a more loyal relationship.
Sources:
http://smallbusiness.chron.com/benefits-going-green-business-3225.html
http://www.gbb.org/