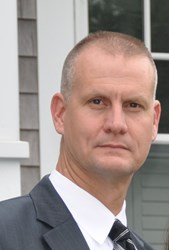 "When you look at the value Pinnacle places on service excellence, talent development and quality people, it's pretty easy to see the parallels and appeal to my background. I am excited to be on board with the Pinnacle Automotive Hospitality team!
TAMPA, Fla. (PRWEB) September 25, 2013
Pinnacle Automotive Hospitality appoints, retired USMC Colonel, Michael A. LeSavage its Chief Operating Officer effective September 23. LeSavage will report directly to Michael Malatin, Pinnacle's President.
"With Michael's proven leadership abilities and operational expertise, we are looking forward to working with him to help Pinnacle accomplish some exciting goals during the coming years," said Michael Malatin, Pinnacle's President.
LeSavage, who holds a Bachelor of Science from Shepherd University, Master of Military Studies from Marine Corps University and a Master of Arts from the Naval War College, is a retired Colonel of the USMC and has over 26 years of leadership, operational management and strategic planning experience. Most recently he was the Commanding Officer of the 25th Marine Regiment. Michael directed and supervised over 4,000 military personnel at 23 distinct Training Centers across 10 states in New England, the Mid-Atlantic and the Mid-West.
From 2008—2011, LeSavage was the Chief Operations Officer (AC/S Operations) for the Marine Forces Central Command. As the direct representative for the Command's 3-star General/CEO, he led operations, troop deployment, service-level equipping, training, resourcing and policy management for personnel deployed in the "area of responsibility", that comprised 20 countries across 12 time zones. Synchronized movements of 42K+ Marines and essential equipment between 2 military combat zones during the U.S. drawdown in Iraq and subsequent build-up for the evolving war in Afghanistan. Defined vision and strategies, identified key stakeholders and built coalitions across international lines to support goals of executive U.S. military managers. During this time Michael was awarded the Legion of Merit for "inspirational leadership, superior initiative, exceptional political, military and strategic insight and model staff coordination."
As the COO for Pinnacle Automotive Hospitality, LeSavage will focus on strengthening the company's operational effectiveness, trumpeting aggressive hospitality and the Six Facets of Service™. Committed to creating deeper value for clients, LeSavage will customize operational strategy to the specific goals of each dealership based on brand insights and key performance objectives. LeSavage stated, "I'm really looking forward to working with our clients to gain their confidence in my personal commitment to providing Pinnacle's standard of Excellence in Service Delivery."
Pinnacle Automotive Hospitality Services provides legendary porter services, auto wash/detail services, courtesy shuttle drivers, delivery coordinators, receptionists, greeters and cashiers to automotive dealerships nationwide with an unprecedented focus on talent selection, guest service training, and quality assurance. This is their niche and the only industry they serve.
Contact:
Pinnacle Automotive Hospitality | 1211 N. Westshore Boulevard Suite 603 | Tampa, Florida 33607
info(at)pinnacleahs(dot)com
Local: (813) 287-2266 or Toll-Free: (888) 453-2040
http://www.pinnacleahs.com