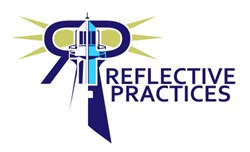 (PRWEB) February 06, 2014
PinAlerts, a new joint venture partner with Reflective Practices, LLC, is a tool to help businesses more effectively leverage Pinterest as a business tool. With this goal in mind, Brittany Stoker, Chief Content Marketing Officer (CCMO) of Reflective Practices, LLC, provides the following tips and tricks for businesses to engage audiences and effectively convey their broader message.
1. Make Your Infographics Big and Bold
Infographics are a great way to drive traffic to any company's website as well as their Pinterest boards. The key to make a company's infographics stand out is to use bold, bright colors and contain unique information that is both visually interesting and contains compelling content.
2. Promote Others on Your Business Page
By pinning products, tools, or ideas from other boards, businesses can immediately experience an increase in followers and engaged users, as well as have more content on their websites and social media accounts—not just on Pinterest, but through all other channels as well.
3. Watch Your Pin Placement
Most pinners only look at the top two rows on any Pinterest board before determining whether they will follow it. Businesses need to make sure that their most important (read: most interesting) pins are contained in the first two rows of their board.
4. Understand Your Analytics
Pinterest Analytics are a great tool to help business owners keep up with their social media strategy and better understand what boards and pins will be most effective for their business needs and goals.
5. Create a Strategy
Every marketing department in every business, no matter how small, should have a straightforward social media strategy. A creative and strong social media strategy will be the most effective way to achieve and measure your success as a business.
6. Use Group Boards
Group boards are currently one of Pinterest's greatest tools for business, but unfortunately, are severely underutilized. Being a member of and playing an active role in group boards will push businesses in front of audiences and ensure that your intended audience sees your business.
7. Sign Up For PinAlerts
Last but absolutely not least are Pinterest-centered tools such as http://www.PinAlerts.com and http://www.PinnableBusiness.com. These two tools are geared towards letting businesses know how people are interacting with their companies on Pinterest, invaluable information for business in any industry. Both of these utilities have proven to catapult a number of big-name businesses on Pinterest and have helped massive corporations and mom and pop shops alike use Pinterest more effectively within their social media strategy.
Contact Information