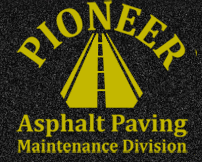 Asphalt paving company celebrates over 25 years in business.
Kings Park, NY (PRWEB) December 17, 2013
Pioneer Asphalt Paving, a paving contractor based in Kings Park, NY has been serving the Long Island over the last 25 years. The company is licensed in both the Suffolk and Nassau counties in Long Island. The company provides services such as Asphalt Paving, Masonry, Seal Coating, Dry Wells, etc.
Founded over 25 years ago, Pioneer Asphalt Paving has grown into one of New York's largest and most respected paving contracting companies. The company maintains a full paving crew and serves large commercial, industrial owners as well as homeowners. The company offers many services such as repairing asphalt, new parking lots, patios and sidewalks.
Over the years, the homeowners in Long Island have come to depend upon Pioneer Asphalt Paving for their paving needs to provide the highest level of professionalism and quality service in the paving industry. As an experienced player, Pioneer Asphalt Paving is equipped with the necessary manpower, machinery and expertise to handle your project and get the job done on-time within the budget.
Pioneer Asphalt Paving, with more than 25 years of experience in the industry, carries workers compensation insurance on all its employees. They are fully licensed and bonded to operate in the Long Island. The company has carved a niche for themselves when it comes to driveway installation and repairs. Driveway paving is both functionally and aesthetically important. A well maintained driveway adds more curb appeal like nothing else. The overall value of a home depends upon the curb appeal and nothing beats a well-maintained driveway that improves it significantly. The founder of the company says that they have invested in the latest technology, the best talent and always use the highest quality equipment and materials available in the market to provide the best results to their customers which has made them the company with the highest level of customer satisfaction in the industry, which evident from their hundreds of satisfied customers.
Pioneer Asphalt Paving Inc.
Ph: 631-486-6950
168 Townline Road
Kings Park, Ny 11754