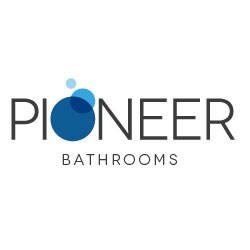 Stanmore, Middlesex (PRWEB UK) 1 November 2013
One of the most successful e-commerce teams in the bathroom industry has launched a brand new website showcasing their very own brand of bathroom and designer heating items. PioneerBathrooms.com consists of over 1000 highly-popular designs and styles, and their very own Prestige brand aims to mix high quality construction with value-for-money to the end user.
Having been at the forefront of the online bathrooms market for nearly 10 years, the Pioneer Bathrooms team already runs a series of successful websites with visitors in excess of 10,000 per day. In 2011, the company took control of http://www.heatandplumb.com, a successful website specialising in the retail of home improvement items such as bathrooms, showers, boilers, radiators and furniture. With a history of selling items from some of the leading manufacturers, Pioneer set about choosing their own products and creating a brand unlike any other.
Chris Watts, one of the team who helped create the Prestige brand and the PioneerBathrooms.com website, explains the decision to create the new identity. "Our current websites are known to provide some of the market-leading names - Bristan, Stelrad, Mira, Deva etc. However, consumer habits have changed over recent years and we needed to adapt. We had 10 years of data that showed the designs people wanted, and the prices they were prepared to pay. All of this was very valuable when trying to put together a range of co-ordinating products."
Watts was quick to dispel the myth that PioneerBathrooms.com was just a copy of other successful companies in the sector. "Many of the retailers we would be compared against obviously do not have confidence in their own products. This is why they advertise them with minimal guarantees. We are offering popular products at a more competitive price, with a longer warranty, and with higher stock levels than anybody else. We also have the benefit of knowing our market when we entered it."
The PioneerBathrooms.com website has been trading since mid-October and has already been met with rave reviews. Many of the products sold under the Prestige name are manufactured in the UK - with lifetime guarantees given on a number of products. With over 18 months of history, the Prestige brand can be found in hundreds of homes throughout the country - a number that is increasing by the day.
With over 1000 unique items spanning diverse categories such as bathrooms, showers, shower enclosures, wet rooms, taps and designer heating, PioneerBathrooms.com aims to be a one-stop-shop for those looking to improve their home for less.