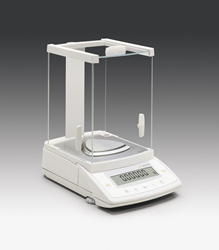 Pipette.com has added the Sartorius CPA Semi-Micro Balance to their portfolio which includes a special 25% off retail price.
San Diego, CA (PRWEB) October 22, 2014
Currently offering a comprehensive portfolio of laboratory balances from Sartorius, A & D Weighing, Rice Lake, and Ohaus, Pipette.com has added the Sartorius CPA Semi-Micro Balance. The Sartorius CPA Semi-Micro Balance is ideal for lab technicians looking for an affordable high-quality, precise, and user-friendly laboratory balance.
Sartorius is a global leader in manufacturing of laboratory equipment, their laboratory balances are well known for their high performance, ease-of-use, and durability. The Sartorius CPA Semi-Micro Balance has a precise range of 100g with a readability of 0.01 mg, which is impressive for its original retail price. The CPA Semi-Micro Balance was designed to bridge the gap for customers who need a highly accurate 5 place balance but only have the budget for a 4 place analytical balance.
"We believe the current CPA Balance promotion will provide customers the financial flexibility to purchase a durable, easy-to-use semi-micro balance, which is something many customers have not been able to do over the last few years due to budget cuts and economic market pressures," stated Dimitriy Grishin, Director of Sales and Marketing for Pipette.com.
The Sartorius CPA Semi-Micro Balance has 5 built-in application programs which include counting, weighing, animal weighing, mass unit conversion, and net-total formulation. Other benefits of the Sartorius CPA Semi-Micro Balance include:

isoCAL calibration and adjustment function
Built-in motorized calibration weight
Monolithic weight cell
Large weighing pan
Easy to clean all-glass draft shield
4 digital filter levels
CPA Semi-Micro Balance is compact and completely intuitive. Its large 16.5 mm display will allow you to easily navigate through the applications. For a limited time, Pipette.com is offering a 25% discount on the Sartorius CPA Semi-Micro Balance which will benefit lab technicians looking to acquire a durable and dependable balance.
Pipette.com helps customers find correct liquid handling product to accelerate their experiments and accomplish more of their work. With their in depth portfolio of 20+ brands of pipettes, 10+ brands of tips, laboratory equipment, and a top class ISO 17025 accredited pipette calibration laboratory, Pipette.com is able to find the right products and solutions for customers ranging from start-ups and academia to Fortune 500 Biotech and Pharma.
Take advantage of the Sartorius CPA Semi-Micro Balance by visiting http://pipette.com/Balances?sbr=5166&sbn=Sartorius%20CPA%20Semi-Micro%20Balance.
Questions, concerns, and other inquiries can be addressed to the company directly.
Contact Info:
Pipette.com
9212 Mira Este Ct.
San Diego, CA 92126
Phone: 1-800-243-3232
Fax: 1-858-536-3342
Email: info(at)pipette(dot)com