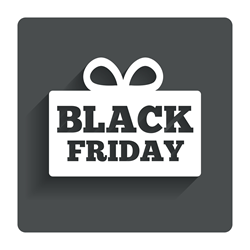 It wasn't surprising to see that complaint top last year's list, especially as retailers continue to extend their Black Friday sales periods.
New York, NY (PRWEB) November 22, 2014
U.S. consumer advocacy and customer complaints website, Pissed Consumer, reviewed its archives to find the most common shopping complaints from 2013. The issue topping that list was low inventory of advertised merchandise.
"Anyone who shops deals regularly has probably come up against at least one low inventory issue over the years," said Joanna Simpson of PissedConsumer.com. "It wasn't surprising to see that complaint top last year's list, especially as retailers continue to extend their sales periods. What used to be a one-day sale can now stretch to as many as five days with some retailers, from Thanksgiving through Cyber Monday."
Last year's complaints showed that inventory problems manifested themselves in several ways including:

inadequate stock, even when items were guaranteed to be in-stock for a certain time period such as a one-hour guarantee;
not enough items in stock to cover extended sales periods or the combination of in-person and online shopping;
online order cancellations initiated by the retailer due to inventory management systems reporting items as in-stock when they were actually out of stock.
PissedConsumer.com offers the following tips that can help holiday shoppers avoid some of these inventory problems:
Don't wait until sales day comes to purchase items that go on sale sooner. Retailers can run out of stock before this day even arrives. Save this shopping for sales that are exclusive to that day.
Make purchases in-person when possible so items are in-hand and not subject to order cancellations.
If a retailer runs out of an item when it is guaranteed to be in-stock, immediately contact a store manager. Stores should have other ways to honor guarantees such as issuing a rain check where the item can be purchased later for the same sale price. Some retailers can also check their computer systems to see if other nearby locations still have the item in-stock.
Read more consumer complaints from shoppers to find helpful tips.
About PissedConsumer.com
PissedConsumer.com is a premier consumer advocacy group, featuring consumer reviews and complaints in a social networking environment. The company uses online tools to publicize reviews and complaints filed by consumers on the Internet. In addition, the website offers a set of free tools necessary to bring customer disputes to a fast and successful resolution, including a consumer complaint letter generator and collection of consumer tips and advice in the site's consumer advocacy section.
For more information about PissedConsumer.com or consumer complaints please visit PissedConsumer.com or contact Joanna Simpson at 262-674-6466.
Contact:
Joanna Simpson, Media Relations
Opinion Corp. DBA PissedConsumer.com
1732 1st Ave #25581
New York, NY 10128
Phone: 262-674-6466
Email: reviews(at)pissedconsumer(dot)com
Web: http://www.PissedConsumer.com