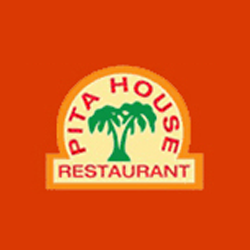 Schaumburg, IL (PRWEB) February 26, 2015
Pita House Restaurant serves authentic Mediterranean and Middle Eastern cuisine from its two locations in the Chicago suburbs and they have recently developed and launched a new mobile application that allows customers to order from their smartphone or mobile device and pick up from one of their locations. This app is designed to provide a fast and convenient way for their customers to order food and avoid waiting in line when picking up from either location. The new application is powered by ChowNow and it is currently available for download on Apple and Android devices.
Customers can login into this mobile app either through Facebook or through a ChowNow profile to complete an order. As the app is downloaded, it will ask the user to enter a method of payment that will make the ordering experience even faster. Once into the app, customers can choose between Pita House's Schaumburg or Lombard location and place the order either for immediate pickup or for a specified time later. The entire menu is included in the mobile app from entrees and lunch specials to catering options and each chosen item is added to the cart. When customers check out, they can pay for their order within the app and pick up their food at the specified time and location. Pita House developed this mobile app to provide their customers with more convenient ordering options.
About Pita House Restaurant
Pita House Restaurant specializes in preparing and serving authentic Mediterranean and Middle Eastern cuisine that is made to order and they also provide catering services for any type of occasion. They have two locations in the Chicago suburbs, one in the northern suburb of Schaumburg and one in the western suburb of Lombard. Their menu includes a wide variety of traditional items from salads, humus, and falafel to vegetarian and non-vegetarian sandwiches and entrees. Pita House also offers traditional desserts and drinks such as fruit juices, tea, and Turkish coffee. Customers can dine in or carry out at both locations and order online or through the mobile app for carry outs.