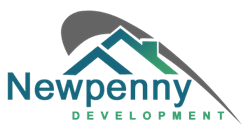 Real estate investment companies are now the third option for some owners of properties to use
Pittsburgh, Pennsylvania (PRWEB) August 15, 2013
The two most popular options for owners of property seeking a faster sale involves realtors or for sale by owner. Homeowners who are currently unsuccessful seeking these routes can now benefit from a Pittsburgh real estate company now buying FSBO homes direct at http://pennhomesforsale.com/we-buy-houses-pittsburgh-pa.
The HowtoMarketHouses.com company recently profiled the PennHomesforSale.com company to introduce these services to buyers and sellers of real estate.
"Real estate investment companies are now the third option for some owners of properties to use," said Ryan Bush, founder of the How to Market Houses company.
The faster sale dates and zero realtor commission fees found through investment companies is providing a win-win situation for some homeowners.
The PennHomesforSale.com company is currently adding to its growing portfolio of houses in the state of Pennsylvania. This company has expanded into Pittsburgh, Allentown, Philadelphia and other parts of the state buying homes direct from property owners.
"The FSBO strategy is hard to complete without connections in the industry and is one reason that many owners of property have difficulty selling," Bush added.
Sellers and buyers of property in PA can review the PennHomesforSale.com company website for photographs of homes, explanations of services and other details that are specific to each service type requested.
New marketing with video is a process now undertaken to help reach clients unaware of the existing website offerings.
A YouTube channel setup at https://www.youtube.com/watch?v=3kVKfIkxcCk is now providing a mixture of educational materials as well as accessible company contact information. This video channel is updated and add to frequently as new services or properties are offered by the Penn Homes for Sale company online.
About HowtoMarketHouses.com
The HowtoMarketHouses.com company offers its marketing services to new and established real estate professionals online. This company has launched its easy to understand training platform in an online learning setting that can be accessed through any Internet connection in any part of the U.S. or Canada.
About PennHomesforSale.com
The PennHomesforSale.com company is one of the premier real estate investment firms in the state of Pennsylvania. Through expedited selling services, this company offers homeowners the ability to sell direct to buyers without going through a realty company. This company also provides owner financing and lease to buy options.