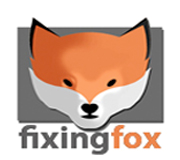 ...we can provide the customers with the best work possible...
Rochester, NY (PRWEB) March 18, 2014
FixingFox Computer repair in Pittsford NY is not only a repair facility; they provide many other services as well. In terms of repair services, they specialize in PCs and Macs including Dell, HP, Gateway, Acer, Asus, Sony Vaio, Toshiba, Apple, e-Machines, custom builds, and many others. They also fix iPhones and iPads, iMacs, MacBooks, netbooks, laptop, desktop towers and much more.
In 2013, under the new ownership, FixingFox Computers did and are continuing to upgrade the entire facility from top to bottom. A new sign is ready and on its way, however improvements to their retail and repair department were on its way first. "We need to be sure that we can provide the customers with the best work possible, than we can worry about updating the sign and the window" mentions Peter Jason of FixingFox Computers in Pittsford, NY.
Peter Jason was assigned the position of the home theater installation manager and is working on expanding the market for both home theater installations and network installations. So far, FixingFox Home Theater installation department is busy around the Pittsford, NY area but there is still a large area to cover especially but not limited to Brighton, Henrietta, East Rochester, Fairport, Perinton, Penfield, Rush, Mendon, Victor and many more.
At FixingFox's new website, all prices are available for repairs and services as well as hours and store location. Special offers are also posted onto the website so it should be visited rather frequently as they come and go through the year. As an example, Fixing Fox lowered the price of iPhone 4 and 4S screen replacements for the holidays and are planning to keep the virus removal rate down to a $69 until the end of 2014.
The computer repair and service facility in the Village of Pittsford is also well known for their custom built PC desktops with a limited lifetime warranty. This is not available anywhere in Rochester, NY and should be taken advantage of for anyone looking for a long lasting computer being backed up by a lifetime warranty.