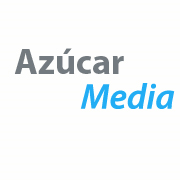 a lot of businesses ignore their websites user experience, which makes it troublesome especially for mobile customers
Rochester, NY (PRWEB) March 20, 2014
Azucar Media sees lots of local businesses from different industries that seek help with navigating their local business and its messages to potential customers. Auzcar Media works on numerous platforms of social media, search engines, and to make strong and lasting public relations efforts through it's services. A lot of local businesses in Rochester New York do not know where or have difficulty organizing their online and web presence effectively. Fortunately there is good news coming out of Pittsford, New York because Azucar Media provides free initial consultation for local businesses that seek to improve their online presence. "I see a lot of local businesses who have neglected their business website and it makes it a bit tricky for potential customers searching for their products or services" mentions Aldo of Azucar Media.
It is no secret, that local businesses seek to be placed first on Google searches for their businesses products and services, however "a lot of businesses ignore their websites user experience, which makes it troublesome especially for mobile customers" adds Aldo. It's no secret that content is king when it comes to attracting web traffic to websites. In order to make it all worthwhile, the content must be organized and presented in a way that makes it easy and in way that conveys the message to potential visitors and most importantly customers. Azucar Media has highly qualified web developers and SEO experts who deliver professional results at affordable rates for local businesses in Pittsford NY. With over 6 years of experience (since 2008), Azucar Media in Pittsford NY have been helping home local small, medium size businesses and organizations.
Azucar Media welcomes local businesses and organizations from all industries in the greater Rochester, New York area including, Brighton, Brockport, Pittsford, Penfield, Webster, Fairport, Perinton, Henrietta, Rush, Honeyoe Falls, City of Rochester, Gates, Chili, Greece, Spencerport, Canandaigua, Victor, and much more. At Azucar Media, a new basic websites for a local business begins at $499 and is the first steps toward improving an online presence. Other services such as content management and social media management are available at monthly rates and depend on the business campaign needs, which are customized.
Azucar Media in Pittsford NY web design and SEO Progress: From the initial consultation to the professional recommendations and content managment, many local Rochester NY businesses and organizations prefer Azucar Media Pittsford NY web design and SEO services, prices, turnaround time with reputable success that makes Azucar Media the perfect partner for local business web development services.
To find out more details about web design & SEO services from Azucar Media in Pittsford New York please visit Azucar Media or visit 5 Monroe Avenue in Pittsford NY 14534 (585) 880-6820.