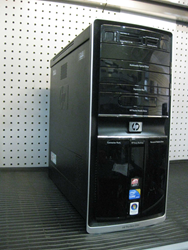 Rochester, NY (PRWEB) March 19, 2014
Fixing Fox sees high volume of Windows based computers that come in with many viruses related issues. Viruses related issues may include the categories of tracking cookies, root-kit, malware, spyware, and rogue anti-viruses such as the well known Windows anti-viruses and the FBI virus. If any of these symptoms are affecting your computer, they should not be ignored and professional help may be needed. These viruses can be very tricky and by trying to remove them yourself, it may cause more harm to your computer and even to your important files such as pictures, documents, movies, and any other file saved on your computer.
The Fixing Fox computer store is located on 5 Monroe Avenue in the Village of Pittsford, NY 14535. Their highly qualified computer technicians are all local from Rochester, NY and they have been serving the greater Monroe County region since 2007. Fixing Fox Computers welcomes clients from all areas of Rochester including Brighton, Brockport, Pittsford, Penfield, Webster, Fairport, Perinton, Henrietta, City of Rochester, Rush, Gates, Chili, Greece, Spencerport, Canandaigua, Victor, and much more.
At FixingFox's, all prices are available for repairs and services as well as hours and store location. Special offers are also posted onto the website so it should be visited rather frequently as they come and go through the year. As an example, Fixing Fox lowered the price of iPhone 4 and 4S screen replacements for the holidays and are planning to keep the virus removal rate down to a $69 until the end of 2014.
In 2013, under the new ownership, FixingFox Computers did and are continuing to upgrade the entire facility from top to bottom. A new sign is ready and on its way, however improvements to their retail and repair department were on its way first. "We need to be sure that we can provide the customers with the best work possible, than we can worry about updating the sign and the window" mentions Peter Jason of Fixing Fox Computer Repair Service Center in the Village of Pittsford NY.
The computer repair and service facility in the Village of Pittsford is also well known for their custom built PC desktops with a limited lifetime warranty. This is not available anywhere in Rochester, NY and should be taken advantage of for anyone looking for a long lasting computer being backed up by a lifetime warranty.
So if you are experiencing virus related issues, call fixing fox today between the hours of 10am until 1pm and again from 3pm until 6pm on weekdays and 11am until 3pm on weekends. They are there to help.