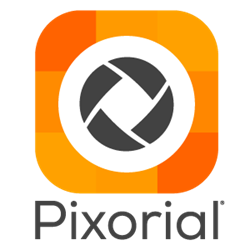 As an immigrant who has benefited from higher education in the U.S., I am pleased to help the White House showcase the power of technology and media in education. — Andres Espineira, Pixorial CEO
Englewood, Colorado (PRWEB) January 09, 2014
Pixorial, the award-winning personal media sharing platform, today announced its support for the first-ever White House Student Film Festival by providing students with a complimentary Pro30 account for six months (enough for the remainder of the school year). Pixorial's universal service is used to collect all the media from customers' life experiences – media that is currently scattered across a variety of services, devices, and people.
"We've always been a strong supporter of education initiatives. Pixorial's service is used in the curriculum of K-12 educators worldwide and students are already using our online Movie Creator to easily transform photos and videos into high-quality productions," said Andres Espineira, Founder & CEO of Pixorial. "As an immigrant who has benefited from higher education in the U.S., I am pleased to help the White House showcase the power of technology and media in education."
A couple of the key challenges students face are getting access to cameras and video recorders for capturing photos and videos, and then finding easy-to-use software for combining media with transitions and effects. Espineira added that "with Pixorial's free smartphone applications, students can capture unlimited photos and videos to be included in their films. Pixorial Movie Creator's intuitive interface makes it easy for anyone to quickly pull everything together to make any length film for the White House contest." Visit WH.gov/filmfestival for full details.
Features of the Pro30 Student Film Festival Account
Pixorial will provide interested students with a complimentary Pro30 Student Film Festival Account for six (6) months. Students can sign up immediately at http://www.pixorial.com/white-house-student-film-festival. Key features include:

30GB Storage – enough space for hundreds of video clips and photos.
Movie Creator – advanced editing for combining video clips and photos with transitions, titles, credits & more.
Music Tracks – access to 1,600 music tracks plus customized soundtracks using songs, sounds, or voice-over files from your own computer.
Online Media Sharing – submit your film using a unique URL or publish to social networks like YouTube or Vimeo.
Get additional materials and the "Pixorial in Education" video at pixori.al/edu. New customers can sign up for a free 7 GB online account at pixorial.com. The free Pixorial Photo & Video Sharing mobile applications can be downloaded from the Google play store or from the iTunes App Store today.
About Pixorial
Pixorial is a personal photo and video sharing platform, helping customers organize and discover all the media from their lives so they can enjoy it how they want. Pixorial delivers a universal service for collecting all the photos and videos from life experiences – media that is currently scattered across a variety of services, devices, and people. With Pixorial, customers safely store the media that matters to them in their private cloud which they can access from anywhere. Using Pixorial's online tools and mobile applications, customers take the complexity out of sharing their photos and videos and go beyond the limits of traditional posting. With multiple industry awards and nearly half a million users worldwide, Pixorial is privately held and based in Englewood, Colorado.
For more information, visit http://www.pixorial.com or the company's blog at pixorial.com/blog. Pixorial® is a United States registered trademark. The names and actual companies and products mentioned herein may be trademarks of their respective owners.