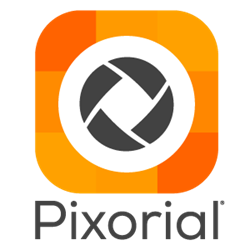 We're extremely happy with the increased adoption and momentum. It's great to see a hockey stick in new signups. — Andres Espineira, Pixorial Founder & CEO
Englewood, CO (PRWEB) February 12, 2014
Pixorial, the award-winning personal media sharing platform, today announced unprecedented, sustained user growth over the last 4 months following product enhancements and sweeping changes to its growth strategy. Pixorial's universal service is used to collect all the media from customers' life experiences – media that is currently scattered across a variety of services, devices, and people.
Beginning last October, Pixorial added new capabilities to its platform to simplify the organization and sharing of both photos and videos. The company also made significant changes to its product, marketing, and analytics to gain a data-driven understanding of user growth and customer engagement.
"As we began rolling out new functionality, customer behavior confirmed that our approach of delivering one integrated platform for centralizing each person's most meaningful media collections was the right way to go," said Andres Espineira, Founder & CEO of Pixorial. "We're extremely happy with the increased adoption and momentum. It's great to see a hockey stick in new signups."
In the 4-month period ending January 31, Pixorial experienced a three-fold increase in the number of new sign-ups, a ten-fold increase in media uploads, and significant growth worldwide in the creation and sharing of albums.
New customers can sign up for a free 7 GB online account at pixorial.com. The free Pixorial Photo & Video Sharing mobile applications can be downloaded from the Google play store or from the iTunes App Store today.
About Pixorial
Pixorial is a personal photo and video sharing platform, helping customers organize and discover all the media from their lives so they can enjoy it how they want. Pixorial delivers a universal service for collecting all the photos and videos from life experiences – media that is currently scattered across a variety of services, devices, and people. With Pixorial, customers safely store the media that matters to them in their private cloud which they can access from anywhere. Using Pixorial's online tools and mobile applications, customers take the complexity out of sharing their photos and videos and go beyond the limits of traditional posting. With multiple industry awards and over half a million users worldwide, Pixorial is privately held and based in Englewood, Colorado.
For more information, visit http://www.pixorial.com or the company's blog at pixorial.com/blog. Pixorial® is a United States registered trademark. The names and actual companies and products mentioned herein may be trademarks of their respective owners.