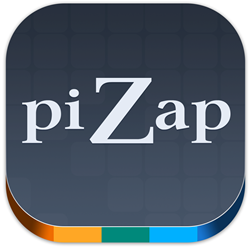 "My students love piZap, it is a fun way to help students learn how to use an online tool" Cindy Swarts
Los Gatos, CA (PRWEB) December 13, 2015
Launched in 2008, the online photo editor and collaging program, piZap, supports a vibrant worldwide community long popular with people from over 200 countries. piZap recently announced new features and upgrades available with a PRO account. piZap is now pleased to announce the offering of free upgraded accounts for the teaching community.
In recent surveys, teachers were asked a series of questions around the current challenges they are facing. Along with stating a lack of time, aligning with standards, and being able to address the needs of a variety of students, they also noted Lack of Resources and Technology as two main issues. As such, we are thrilled to offer piZap PRO to teachers at no cost.
Here are just a few reasons why teachers love piZap PRO:
Student Creativity – piZap PRO offers an online platform for students to creatively present their school projects.
Digital Storytelling in the Classroom – Storyboards made easy
Easy Photo Editing – Your pictures, just enhanced!
Stickers and Text – add graphical elements in an organized way to emphasize a point.
Online Canvas – Creativity knows no limits!
It's EASY! – Like Photoshop for Dummies (not that you're a dummy.)
"My students love piZap! My favorite project is one I do with 7th graders. They create a children's storybook based on sticker characters they find in piZap. They create the illustrations for their story in piZap then go to Word to write the story and add the illustrations. They keep at it on and off for a couple weeks until their story is perfected and then they upload it into a flip book and send the link to family and friends. piZap is a fun way to help students learn how to use an online tool. They learn how to upload, save and explore while having a great time creating." – Cindy Swarts
piZap PRO is normally priced at $3.99 per month, or choose an annual ($29.99) or lifetime ($69.99 limited time) subscription. If you're a teacher, go here to get more information on obtaining a free account (must have a school email address to apply.)
About piZap:
Founded in 2008, http://www.pizap.com is an online photo editing website and mobile application. PiZap provides fun and easy design-tools to customize photos with integrated social sharing capabilities for over 50 million users. PiZap.com is owned and operated by Digital Palette LLC, a privately held and self-funded company based in Los Gatos, CA.