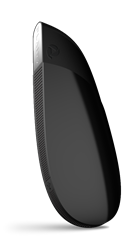 Chromecast helped solidify the market and pave the way for our second generation product
Santa Clara, CA (PRWEB) November 01, 2013
PLAiR today announced PLAiR 2 for only $49.00 with a newly designed user interface, and expanded content offerings using 3rd party Android App support through Android App marketplace such as Google Play and Amazon Appstore. PLAiR 2 is immediately available for pre-order at Amazon.com, Newegg.com, or PLAiR.com, and will ship November 8th.
PLAiR 2 greatly expands on available content by supporting most entertainment, video, and music Android applications available on the Google Play Store and Amazon Appstore, including Netflix, VUDU, HULU+, Spotify, Pandora, and games such as Angry Birds. Cable subscribers will be pleased to find PLAiR 2's expanded content offering via the Comcast Xfinity App. The device works by installing the Android applications just like any other Android device. PLAiR 2 has also improved the ability for users to beam local video or popular online video from any major broadcaster, as well as Amazon Instant Video, directly to their TV.
"Being first to market with a device like PLAiR let us gather and learn from our users, even as other companies bring their first product to market," says Saad Hussain, PLAiR co-founder and CEO. "Chromecast helped solidify the market and pave the way for our second generation product, and with our superior content and viewing experience, and competitive price point, PLAiR 2 becomes a strong consideration for both Apple and Android users."
PLAiR 2 is $49.00 and is available in raven black. The hardware consists of a 1GHz ARM Processor, 1 GB DDR3 RAM, 802.11n wireless, and a built in GPU/VPU for full 1080p streaming. PLAiR 2 is immediately available for pre-order at Amazon.com (link), Newegg.com (link), or the company's website (link), and will ship by November 8th.
About PLAiR
Based in Santa Clara, PLAiR's mission is to enable anyone to watch anything, anywhere, anytime. The company brings together a team of wireless technology experts to fundamentally change the way people consume and experience content on their HDTV. The company is backed by Elevation Partners and FLOODGATE. For more information, visit PLAiR.com.