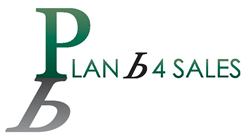 Scott brings valuable services to Plan B, both for our sales affiliates and clients. ~Steve Mount, CEO PlanB 4 Sales
New York, NY (PRWEB) March 27, 2014
Plan B 4 Sales and Scott Ward of http://www.mobileecosystemnetwork.com today announced a partnership to deliver Ward's integrated lead generation capabilities in North America.
"Partnering with Plan B 4 Sales makes perfect sense as our service offerings are 100% complementary to each other. Combining our expertise in different areas of the sales cycle makes us an unbeatable team," said Ward. "I focus primarily on the front of the funnel, tools that help define the opportunities and accelerate the sales cycle, and connecting it all into an easy to use methodology for getting a prospect's attention. We then take our highly cost-efficient process to emerging technology companies and drive pipeline and revenue to the next level."
Steve Mount, CEO of Plan B 4 Sales adds: "Scott brings valuable services to Plan B, both for our sales affiliates and clients. First, he's very adept at building and enhancing prospect databases and using social media outreach programs, and cost effective ways of accelerating telemarketing efforts. He provides just about everything you need to get a lead generation capability up and running. He's also really well versed in all things mobile, so application development tools, mobile apps, mobile development vendors etc are part of that Mobile Eco System. Having a mobile presence remains a requirement for our clients as well as a target rich environment for our services. Scott's a great addition to our team."
About Scott Ward and MobileEcoSystemNetwork.com
Scott Ward started http://www.MobileEcosystemNetwork.com after working for several mobile development platform and application companies. Partnering with PlanB4Sales allows him to combine his unique background, passion, and skill set for all things entrepreneurial, sales, mobile, and technology related, and bringing product to market.
Scott employs best of breed sales 2.0, marketing, and operational tools that allow companies to significantly speed time to market. The technology infrastructure supports massive sales activity, quickly building pipeline, and revenue. Increases in sales productivity by 300% are not uncommon. Tenured business development professionals have been able to set up to 200 meetings in a single quarter using Scott's infrastructure and methods.
Contact:
Scott Ward, Director of Business Development and Demand Generation
Scott.ward(at)planb4sales(dot)com
415-524-5910
http://www.planb4sales.com/
About Plan B 4 Sales:
Plan B 4 Sales is a sales and marketing incubator, offering a wide array of contract sales strategy, sales enablement, go to market and brand development services. Our contract sales resources are all tenured, enterprise technology sales people with at least 15 years experience opening doors, defining client needs and closing business. Our trainers and service partners have all been delivering the services defined on our web site for at least 8 years. We are well equipped to help a start up develop an initial sales effort, or provide an existing sales force with the tools and techniques to accelerate growth and attain organizational stability. Whether you are seeking seed capital, a mezzanine round or simply preparing for the next board meeting, a Plan B 4 Sales engagement will make you much better prepared for the sales and revenue projection questions that invariably arise. We are very adept at finding low hanging fruit that delivers a lot of juice with a little squeeze.
Contact:
Steve Mount
Plan B for Sales
201-666-9298