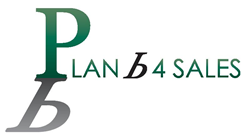 New York, NY (PRWEB) March 27, 2014
Plan B 4 Sales and Molly Stark Dean announced that they are partnering to deliver MSD's full curriculum of Social Media for the Overwhelmed Entrepreneur in North America.
"I'm really excited at the opportunity to partner with Plan B," said Molly Stark Dean, Social Media Consultant/Entrepreneur. "I want to ensure that everyone has the skills they need to make it in today's social media marketplace."
Steve Mount, CEO of Plan B 4 Sales adds: "There's a lot of buzz in the sales profession about researching and reaching people via social media. It's pretty much the same thing for entrepreneurs and people trying to generate revenue for any business to business offering. Few people are familiar enough with the tools, or have the time to really be effective. Molly's approach works for sales teams and individuals alike. She uses social media strategies that go beyond theory and into practical application for your business. Dean has been doing this for over 10 years. We couldn't be happier at Plan B to be partnering with her. It's a perfect offering at an ideal time."
About Molly Stark Dean:
Molly Stark Dean has been crafting social media plans for individuals and companies alike and has seen results throughout her career. Not only do her clients see their social media analytics get progressively better, but also they see improvements in their overall confidence in a space previously foreign to them. Her methods harness her clients' natural digital ability while avoiding stereotypical IT elitism. She's the nerd you've been looking for to advance your social media prowess.
Contact:
Molly Stark Dean
802-345-2033
http://www.linkedin.com/in/mollystarkdean/
About Plan B 4 Sales:
Plan B 4 Sales is a sales and marketing incubator, offering a wide array of contract sales strategy, sales enablement, go to market and brand development services. Our contract sales resources are all tenured, enterprise technology sales people with at least 15 years experience opening doors, defining client needs and closing business. Our trainers and service partners have all been delivering the services defined on our web site for at least 8 years. We are well equipped to help a start up develop an initial sales effort, or provide an existing sales force with the tools and techniques to accelerate growth and attain organizational stability. Whether you are seeking seed capital, a mezzanine round or simply preparing for the next board meeting, a Plan B 4 Sales engagement will make you much better prepared for the sales and revenue projection questions that invariably arise. We are very adept at finding low hanging fruit that delivers a lot of juice with a little squeeze.
Contact:
Steve Mount
Plan B for Sales
201-666-9298
http://www.planb4sales.com